Intel, HP, Tesla, etc protest to US monopoly watchdog: Are you just gonna let Qualcomm patent-tax us to death?
You had teeth once, FTC – use them
Intel, HP, Tesla and a host of other tech giants have written to America's Federal Trade Commission (FTC) urging it to appeal Qualcomm's legal win against the watchdog in a row over patent fees.
The FTC had successfully sued Qualcomm, arguing the corporation rode roughshod over antitrust laws, only for that victory to be overturned earlier this month on appeal. Now the technology world's big names want the regulator to fight that latest ruling.
The appeals court decision "undermines longstanding US law and policy and wrongly applies competition law," the letter from 21 organizations argued. "If it becomes precedent, this decision would endanger domestic competitiveness, as well as weaken the ability of the FTC to protect consumers through future enforcement actions."
Often derided as a toothless watchdog, the FTC found some courage in 2017 and took Qualcomm to court for abusing its its numerous critical patents to force companies to pay it inflated licensing fees before they were allowed to buy its chips.
The case put a spotlight on the double-dealing and backstabbing world of chips and mobile phones with claims of arrogant and bullying Qualcomm execs hassling big customers and that Apple top brass agreed to undermine a rival technology in return for lower licensing rates.
The FTC won the case, with a strong decision from federal district Judge Lucy Koh accusing Qualcomm of having "strangled competition… and harmed rivals, OEMs and end consumers in the process." But Qualcomm appealed and, to many people's surprise, won.
Abusive or hypercompetitive?
Where the district court found that Qualcomm had abused its position and issued a permanent injunction against the company, the appeals court decided instead that Qualcomm had engaged in "hypercompetitive behavior."
"Our job is not to condone or punish Qualcomm for its success, but rather to assess whether the FTC has met its burden under the rule of reason to show that Qualcomm's practices have crossed the line to 'conduct which unfairly tends to destroy competition itself'," the appeals court decided.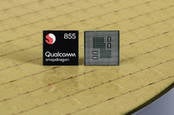 Appeals judges toss out FTC win: What Qualcomm did to its rivals was 'hypercompetitive, not anticompetitive'
READ MORE
The panel also found that if Qualcomm did breach obligations to license its SEPs [standard-essential patent] on fair, reasonable and non-discriminatory terms, it would be a breach of contract issue, not an antitrust problem. And it found that the company's "no license, no chips" policy did not impose a surcharge on the sales of chips by rivals, contradicting the lower court's finding.
The 21 letter signatories, which also include Ford, Honda, Daimler and several industry associations, take issue with that decision and argue that the Ninth Circuit panel decision "misapplies competition law to the facts of the case, was particularly misguided in asserting that Qualcomm's breach of its FRAND commitments did not impair rivals, controverts existing Ninth Circuit precedent, and undermines the critical role standards play in facilitating competition and innovation."
They argue that the FTC should ask for an en banc meeting of the Ninth Circuit where 11 judges, rather than three, hear the case. Without that larger appeal, the FTC can only go to the Supreme Court and it's far from certain it would hear the case, leaving the current decision to stand.
Stable genius
The letter warned that if that happens, it "could destabilize the standards ecosystem by encouraging the abuse of market power acquired through collaborative standard-setting" as well as "embolden foreign entities to refuse to license their standard essential patents (SEPs) to competitors in the United States."
They also pointedly told the FTC that if it doesn't, the agency would be undermining its own authority: "Because of the key role the FTC plays in protecting American consumers and competition, we urge you to consider how the panel's decision impacts the FTC's ability to carry out its mission, whether as to SEP issues or otherwise.
"Through its faulty application of competition law, its refusal to consider the district court's extensive factual findings detailing how Qualcomm's licensing practices reinforced its product monopoly, excluded rivals, and harmed the competitive process, and its refusal to consider the effect that abusive terms have on original equipment manufacturers (OEMs) and end users, the panel has weakened the FTC's ability to protect American consumers generally through future enforcement actions in a variety of industries."
In other words: stand up for yourselves. You were brave once; why not try it again? ®