NHS Digital sets aside £800m of taxpayers' pork to inject a bit of Agile development into its 'ongoing live services'
Desperately seeks a dirty dozen of DevOps suppliers
---
With £800m of other people's money in hand, UK central government is on the hunt for DevOps folk to build and manage live NHS services and oversee data system migration under the "Digital Capability for Health" scheme.
Crown Commercial Services, the buying arm of The Cabinet Office, said in the sort of nebulous way only public sector organisations do that it needs devs to help "NHS Digital and other public sector health and social care bodies for the provision of digital outcomes and supporting services".
NHS Digital – an executive non-departmental public body that provides information, data and IT systems for commissioners, analysts and clinicians in health and social care in England, according to the tender doc – wants DevOps suppliers that understand its "specific organisational needs" and can form "bespoke delivery of their services to meet requirements".
What needs and what services? NHS Digital wants assistance to adopt more Agile approaches to development, along the lines of the Government Digital Services' recommended approach.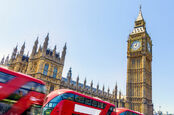 GDS, what is it good for? According to a UK parliamentary committee: 'Increasingly unclear'
READ MORE
To that end it is looking for help with DevOps to support ongoing live services. NHS Digital wants suppliers to define digital services that are possible as part of the discovery and/or alpha phases in the Agile methodology. It wants help building and moving to live digital services, and will pay for "End-to-End Development Services" to combine the phases of the Agile approach.
Separately, it is searching for suppliers of data management services to build, enhance and maintain data assets, migrate data from one system to another, as well as provide help with analytics and reporting.
Suppliers will work on elements in the NHS Digital stack including platforms and infrastructure, product development, and data services.
NHS Digital was born out of the Health and Social Care Information Centre, which in turn came out of the much-troubled National Programme for IT. Its job is to "deliver systems and services to the NHS and the wider health and social care sector" in England. These might be services directly for the public. For example, it runs a system that identifies people eligible for bowel cancer screening, and invites them to clinics. It also provides services to other NHS organisations: it manages a web-based Clinical Audit Platform and the Developer Hub designed to help connect to NHS digital services through its APIs.
The framework is looking for approximately 12 suppliers, a "manageable" number apparently, "with whom NHS Digital can develop strategic relationships over a sufficient period of time".
"Building of closer strategic relationships will encourage suppliers to improve and innovate on their delivery of services," the tender document added.
The deadline for tenders is 24 September and the contracts are set to last for four years.
The scale of the £800m procurement and the emphasis on Agile and DevOps methodologies indicates the extent of NHS Digital's ambition.
But the government's overarching mission to improve technology adoption in the NHS has its detractors. An National Audit Office (NAO) report published earlier this year said no one seems to understand who is responsible for what in terms of NHS IT modernisation.
"National governance arrangements for digital transformation remain confused, despite attempts to clarify them," the report said.
NHS England & NHS Improvement are responsible for NHS IT strategy and approve projects where capital cost exceeds £15m, and NHS Digital is responsible for delivering IT strategy. But in 2019, the Department of Health launched NHSX to "lead digital transformation in the NHS".
The NAO said that "arrangements for national oversight of digital transformation at a local level are not in place". ®