This article is more than 1 year old
Conflict of interest? We've heard of it. Amazon on selection panel to choose UK.gov's chief digi officer
'Highly inappropriate' comments senior civil servant
Again highlighting cosy relations between Amazon and UK.gov, Alex Chisholm, Cabinet Office permanent secretary and head of the civil service, has confirmed the etail giant's UK's head Doug Gurr will sit on a panel that chooses the next government chief digital officer (GCDO).
Chisholm, previously a senior figure in the Department for Business, Energy and Industrial Strategy took on his current role in April, and in his first blog this week confirmed that the hunt is on again for a GCDO.
In the Candidate Information Pack (PDF), released yesterday, Chisholm said the chosen one, who will be the "professional head" of UK's government's 18,000-strong digital, data and tech community, will be decided by a panel chaired by civil service commissioner Isabel Doverty.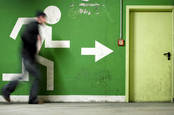 Another senior Gov.UK bod makes a dash from public sector, falls into AWS's arms
READ MORE
The panel will also include Chisholm himself; Cat Little, director general of public spending for HM Treasury; Joanna Davinson, who is chief digital, data and technology officer at the Home Office; and Gurr, who is currently UK country manager at Amazon, as well as a member of the Digital Economy Council and non-exec board member of HM Land Registry. Gurr is exiting Amazon later this year to become the director of the Natural History Museum.
The decision to add Gurr to the selection committee is "highly inappropriate," one senior civil servant source told The Register, effectively allowing a vendor to steer the appointment of a key decision maker.
It follows AWS's hiring of former UK.gov CTO Liam Maxwell to become director of government transformation in 2018, along with several other figures. Maxwell was one of the authors of the British government's policy that advised public sector buyers to consider going the cloud route before replacing their legacy tech.
AWS has been the fastest growing cloud service provider in the UK, picking up contracts with the Home Office and HM Revenues and Customs. It has yet to sign the Memorandum of Understanding with the Cabinet Office that other major rivals have under the One Government Cloud Computing strategy, but multiple sources told us it will happen.
We have asked both the Cabinet Office and Amazon to comment and will update this article if or when they find the words to respond.
As for the job itself, this is the second time the Cabinet Office has started the recruitment process for a GCDO. The first attempt began in September 2019, when the role was advertised with a starting salary of £180,000, which has risen to £200,000 this time round, with a "performance related bonus".
The closing date for applications is noon on 21 September and panel interviews begin on 2 November.
Chisholm said in the Candidate Information Pack that UK.gov is "transforming at pace" and the "ambition" is to make public sector digital services the "best in the world." Like the track and trace app?.
"The coronavirus pandemic has provided new impetus and opportunity to this endeavour. Every decision relies upon the highest quality data and analysis. Every solution will benefit from technical expertise. Right now the combined efforts of our Digital Data and Technology (DDaT) profession are integral to the national response, protecting our economy and saving lives."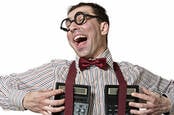 UK taxman spent six times more with AWS last year than cloud firm paid in corporation tax
READ MORE
This requires a "major transformational effort: to update or replace numerous legacy technologies, accelerate the move to scalable cloud-based technologies, define the policies and interfaces needed to unlock the potential of the vast Government data sets, and embrace the latest technologies to pioneer ever-more convenient ways to deliver services to citizens and businesses, with ever greater efficiency."
The new digital officer will need to have an "established profile" with a proven record of "delivery in digital business" to "overhaul Government's legacy IT systems, strengthen our cyber security, improve capability and ensure Government can better leverage data and emerging technologies to design and deliver citizen centric services."
The person that bags the job will be able to snuggle up "build effective and trusted relationships" with "senior stakeholders" including CEOs - er, Jeff Bezos maybe - as well as with ministers and permanent secretaries. The successful candidate will have "exceptional communications skills", "sound judgement to make effective decisions with speed and conviction", be an "accomplished leader", and "committed to public service, and the energy integrity and resilience to operate under high levels of scrutiny and sustained pressure".
If the buzzword bull hasn't sent you to the toilet bowl to relieve your stomach of its contents, or caused some dizziness and a general feeling of hysteria, then this may be the job for you. ®