NetApp trims workforce by about six per cent, SolidFire seemingly not an eternal flame
Can't say much until its results are released tomorrow... conveniently
Exclusive Perennial cloud-contender NetApp has pruned its workforce on the eve of its quarterly results.
"NetApp is realigning resources and investments to best capture these opportunities and position the company for long-term success," the enterprise IT supplier told The Register in a statement.
"We continue to sharpen our focus on markets where we have both a significant presence and clear competitive advantage, specifically with our storage software and systems and cloud data services."
The biz would not say how many staff were let go, or from what roles, but did say: "These changes are a continuation of the transformation we are undertaking as we focus on driving growth for more customers globally by enabling their digital transformations and cloud journeys."
And that's all it will say, because the biz is in a quiet period ahead of its quarterly results announcement on August 26.
Yet staff are already talking. The Register understands that an all-hands email landed today, August 25, detailing a 5.5 per cent cut to the company's 11,000-ish-strong workforce. Employees were swiftly informed if their roles were deemed redundant, and that this would be their last day.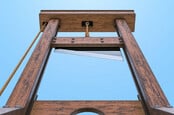 Sources: Oracle Commerce Cloud devs laid off as platform struggles to gain traction, move to modern architecture
READ MORE
Cuts seem to have been heaviest among marketing staff – including technical marketers – and engineers and developers acquired with all-flash array vendor SolidFire in 2015. Comments in public-but-anonymous forums suggest remaining staff see the cuts as something of an admission that the SolidFire acquisition has run its course.
NetApp has in recent years focused on its ONTAP storage software, which can now span on-prem arrays and public clouds to create hybrid storage systems, though it has also created a Kubernetes distribution and tried to tie that to its hyper-converged product based around SolidFire.
While the cloudy company continues to enjoy a fruitful collaboration with Cisco for joint FlexPod converged infrastructure bundles, there's little evidence its newer hardware-centric efforts have won many customers or significant revenue.
NetApp statement's mention of a focus on "storage software and systems" certainly suggests the corp may have decided to narrow its ambitions.
We'll learn more in the next 24 hours once CEO George Kurian details his organization's latest financial performance and, as is often the case after a change of this magnitude, uses the occasion of a quarterly earnings call to detail strategic shifts. ®
Tell us something we don't know: Tip us off securely.