This article is more than 1 year old
If you're having a hard time of it, we advise you to look away now: Salesforce is palpably chuffed about its Q2 figures
'Totally bummed out' that Dreamforce isn't happening, though
Cloudy CRM slinger Salesforce has filed a buoyant set of results for Q2 ended 31 July in the face of a global pandemic and related economic slump.
The 20-year-old SaaS bellwether was so chuffed with the $5.15bn revenue haul, up 29 per cent year-on-year, it raised guidance for 2021 by some $700m to $20.7bn-$20.8bn [PDF].
Total operating expenses went up to $3.662bn from $2.972bn with rises seen in a number of areas, including a huge leap in sales and marketing. This left a pre-tax profit of $839m versus $164m a year earlier. Salesforce reported a $1.786bn tax benefit that took net profits to $2.625bn, up from $91m in Q2 of the company's fiscal '20.
Salesforce, which is expected to join the Dow Jones Industrial Average index at the end of the month, said growth was coming from core CRM products as well as the ecommerce cloud.
CEO Marc Benioff said sportswear manufacturer Under Armour had "clipped on our Commerce Cloud and clipped off the old technology this quarter".
He added that VF Corporation, owner of the Vans footwear and North Face outdoors gear brands, was Salesforce's "largest Commerce Cloud deal ever".
Hold your nose for this part though, the Salesforce boss told an analysts' earnings call last night: "We're really here to be a great example of stakeholder capitalism to really show how we're able to deliver a phenomenal return for our shareholders as well as for our stakeholders. And in many ways this quarter really is a victory for stakeholder capitalism."
Tableau, acquired by Salesforce for $15.7bn in August last year, also did well. CFO Mark Hawkins said it "overperformed" with its foothold in on-prem licences.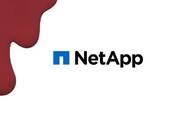 NetApp trims workforce by about six per cent, SolidFire seemingly not an eternal flame
READ MORE
But Dreamforce, the company's annual mega-conference, is cancelled. The physical event, which was set to be held in San Francisco before the pandemic gripped the world, would be missed, Benioff said. "There is no Dreamforce in 2020. We know that. We're not all heading to San Francisco next month [and] Metallica is not playing."
There is no sign of a virtual replacement for the annual salesfest. Benioff passed the question to COO Bret Taylor, who said obliquely: "I talk to a lot of customers about their own digital transformation: don't translate your analogue behaviours into digital media. That's not a digital transformation. That's a digital translation."
He added that the company was looking at online options for sales and customer activity, and was "totally bummed out" Dreamforce would not go ahead this year.
Beating analysts' expectations, the numbers caused a jump in Salesforce's share price in after-hours trading yesterday. They add to a flurry of activity around software and cloud services, including the announcement of IPOs from $20bn-valued data warehouse startup Snowflake and cloud and DevOps performance monitoring outfit Sumo Logic, offering a sense of market confidence during the pandemic downturn.
But other tech markets are not in such good shape. Analyst firm Gartner said worldwide sales of smartphones fell 20 per cent in the second quarter, down to 295 million units. Last month, second-quarter spending on managed IT services across EMEA fell 21 per cent, according to a report from Information Services Group. ®
If you have any confidential Salesforce-related tips to share with us, please email us here.