This article is more than 1 year old
Alibaba's payment service Ant fears being crushed by US bans on China trade
IPO filing spells out fears of being denied tech, cash and people
Alibaba's payment arm, Ant Group, has filed for its initial public offering and disclosed the current and possible future impact of the China/USA trade war on the companies.
Ant runs Alipay, which boasts a billion users for its payment products that use smartphones and scanned barcodes or QR codes to conduct transactions and does so at a rate of around 100 million payments per day. Alipay is considered the world's most-used such service and Ant's IPO reportedly seeks a valuation of $225bn to reflect its dominance and potential.
Ant's IPO is much-anticipated and expected to be successful, but the company has not been exempted from the need to inform investors of its prospects and did so in an Application Proof [PDF] filed with the Hong Kong Stock Exchange.
Such documents always offer detailed descriptions of risks facing a company. Ant's didn't diverge from that template, but included a section titled "Geopolitical tensions have led to a worsening relationship between China and the United States and this adverse trend may continue to deteriorate, which could negatively affect our business and results of operations." And that section explains how the USA's actions against China impact technology-dependent companies and perhaps also the wider tech industry.
The section opens by saying that US/China tensions "have raised concerns that there may be increasing regulatory challenges or enhanced restrictions against China and other Chinese technology companies, including us and Alibaba, in a wide range of areas such as data security and privacy, emerging technologies, 'dual-use' commercial technologies and applications that could be deployed for surveillance or military purposes, import/export of technology or other business activities."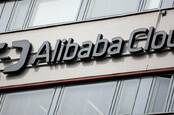 Alibaba and its cloud are growing like a weed, but the cloud is losing money
READ MORE
Ant worries about those restrictions, the impact of recent Executive Orders signed by US president Donald Trump and other possible future US actions because they "may materially and adversely affect our ability to acquire or use technologies, systems, devices or components that may be critical to our technology infrastructure, service offerings and business operations; to access U.S. cloud-based systems and other infrastructure; and to operate in the U.S."
The company fears that even if it can go about its business in the USA, American policies "could have the effect of discouraging U.S. persons to work for Chinese companies, which could hinder our ability to hire or retain qualified personnel to work for our business."
Ant also fears that other nations will replicate the USA's actions.
The interconnectedness of the global financial system also creates risk, as Ant worries that "if we, any merchants, partner financial institutions and other participants on our platform or other parties that have collaborative relationships with us or our affiliates were to become targeted under sanctions or export control restrictions, this may result in significant interruption in our business, regulatory investigations and reputational harm to us."
The filing says investors must consider what would happen if Ant lost access to US markets, financial systems or was prevented from using the US dollar in its dealings with American banks.
The Trump administration probably doesn't mind that Ant fears those outcomes, which broadly align with its "America First" policy of making life hard for foreign firms unless they bring large numbers of jobs to American soil.
But the administration may fear one of the other warnings in Ant's Application Proof, namely that further trade tensions could decrease consumer and business confidence and slow economic growth in China and beyond. Slower growth would mean fewer transactions for Ant to process, but also make for a slower global recovery from the pandemic-induced economic woes currently impacting the world. And those woes were felt exceptionally keenly in the USA, which recorded annualised GDP fall of 32.9 percent in the second quarter. ®