This article is more than 1 year old
East Sussex County Council dodges SAP S/4HANA upgrade bullet, sets aside £25m for a 10-year SaaS ERP deal
The provider of that cloud to be chosen by December
A council on the south coast of England has decided to climb off the SAP upgrade treadmill and instead seek out a cloudy ERP system.
A user of SAP R/3 since at least 2005, East Sussex County Council has been weighing up its options for an upgrade.
A tender document published this week confirmed the council's intention to opt for a software-as-a-service alternative in a management deal that could be worth £25m over 10 years.
The notice calls for an ERP that could be a "fully integrated system or a fully integrated combination of best of breed ERP systems". This will include "modules for finance, procurement, HR and payroll, which are currently supplied by SAP".
The council wants one throat to choke: a single lead supplier or implementation partner to take responsibility for the whole show, but it will contract the software vendor separately to pay SaaS subscriptions.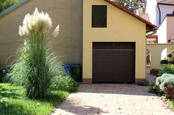 In deepest darkest Surrey, an on-prem SAP system running 17-year-old software is about to die....
READ MORE
An audit committee report [PDF] published by the council last year underlines the importance of the incumbent R/3 system, which is currently supported by Orbis Information Technology and Digital (IT&D) teams based in Kingston and Lewes.
"SAP is a mission critical system at the Council and there are risks that inaccuracy or lack of availability of SAP would prevent receipt and disbursement of cash, as well as producing inaccurate management information. There are in excess of 900 active users of the system," the report revealed.
Further details of the council's dilemma over the future of its ERP system were detailed in a June Cabinet Office report [PDF] from the chief operating officer.
The COO said the council must move off R/3 as it will "no longer be supported by the supplier beyond 2025 and the existing server hardware is now beginning to show its age with more performance issues arising".
But the option of moving straight to SAP's preferred upgrade path based on its S/4HANA in memory system is also tough to swallow. The cabinet report stated that migrating to SAP S/4HANA "would not provide suitable value for money due to a lack of market testing and open procurement nor give the market an opportunity to demonstrate that ESCC requirements will be appropriately met".
SAP may be still in the running with its SaaS line, but will have to compete against a wider market. The council has done soft market testing with the German vendor, Oracle, Unit4, Workday, Microsoft, and a couple of smaller suppliers.
"SaaS is the focus for innovation and investment for major system providers and is specifically designed to meet the needs of an agile and mobile workforce, enhancing self-service business processes and significantly improving the use of management information," the report said.
The fairytale picture perhaps ignores the fact that ERP is hosted. East Sussex County Council will still need to align their processes to the software – facing battles with important stakeholders – and wait while the chosen vendor gets around to fixing any ongoing glitches.
The council plans to sign its new ERP contract in December, just in time to make one vendor's Christmas that little bit happier. ®