This article is more than 1 year old
Here's some words we never expected to write: Oracle said to offer $10bn cash, $10bn shares for TikTok US – plus profit share promise
When Larry said he wanted the app, he meant on his phone, not... oh God
With TikTok under increasing pressure to offload its American operations, or be banned from the States by President Trump, the suitors are lining up.
Oracle is apparently the front-runner to acquire the US side of TikTok by offering $20bn in cash and stocks, according to showbiz news sheet The Wrap. We're told the database software giant is prepared to cough up $10bn in cash and $10bn in Oracle shares, and give the vid-sharing app's Chinese owner ByteDance half of the US operation's profits for the next two years.
ByteDance investors General Atlantic and Sequoia Capital, which reportedly approached Oracle to suggest it buys TikTok's US wing, are said to be in contact with the White House to ensure the profit-sharing part of the deal meets the President's requirements. The Commander-in-Chief has given TikTok three months to simply sell or spin off its US wing, or be shut down over "national security" fears – ByteDance might be ordered by Beijing to spy on millions of American teens using the popular mobile app, it is claimed.
US Treasury Secretary Steven Mnuchin apparently is in favor of the latest arrangement pitched by Larry Ellison's IT goliath. Oracle threw its hat into the ring this month, and it was assumed it came about due to Ellison's close relationship with the Trump administration. "I think that Oracle would be certainly somebody that could handle it," the President earlier said without any sort of logical justification.
The Silicon Valley mega-corp specializes in cloud infrastructure, middleware, and databases. Its last major acquisitions were in 2016 and 2010: NetSuite for $9.6bn, and $7.4bn for Sun Microsystems, respectively. The tech titan offers little to nothing in the way of consumer software.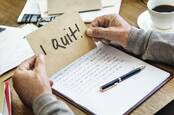 TikTok CEO quits after less than three months in the job
READ MORE
Microsoft, on the other hand, had shown an interest, though it turned out the Windows giant likely just wanted to take a major stake in ByteDance, which wouldn't satisfy the President. Now CNBC reports Microsoft has picked up US supermarket giant Walmart as a partner in another attempt at brokering a deal.
TikTok this week filed suit in an attempt to stop the forced divestment. ByteDance's big cheese Zhang Yiming is said to be dead against losing the American wing of his Zoomer-centric outfit.
Despite the suit, word is that a sale of the company's non-China operations is going to happen sooner rather than later: an offer could be proposed and mulled as early as next week. President Trump previously said he wants a big percentage of any buyout to be paid to the US Treasury for making the sell-off possible in the first place, as you can see below.
It is expected the eventual buyer will pick up the American, Canadian, Australian, and New Zealand branches of TikTok – countries all part of the Five Eyes group of nations who cooperate on intelligence, funnily enough.
TikTok told The Reg it had no comment. ®