What does Workday think gives it the edge in COVID crisis? 'We're not an ERP vendor,' says CEO Bhusri
Firm not the only SaaS-y outfit to enjoy bumper results during pandemic
---
In what has been a bumper week for SaaS slingers, cloudy HR and finance application specialist Workday has shovelled 20 per cent more sales onto its top line and slashed losses.
Revenue for the second quarter ended 31 July was $1.06bn, up 19.6 per cent year-on-year. Pre-tax losses narrowed to $28.2m, compared to the $122.6m in the year-ago quarter.
Earlier this week, fellow SaaS vendor Salesforce posted similarly buoyant results including $5.15bn for the second quarter, up 29 per cent year-on-year. But that didn't stop CEO Marc Benioff from taking the axe to about 1,000 jobs, largely from recently acquired businesses.
Outwardly, Workday has assured the world that its reduced financial losses have been on the back of climbing revenue and lower costs, rather than job cuts. CFO Robynne Sisco told an earnings call: "The operating margin outperformance was driven by a combination of top-line overachievement; slower hiring; continued COVID-related moderation of operating expenses, including travel and marketing; and some onetime credits related to cancelled events.
"Our total workforce at the end of the quarter was approximately 12,300 employees, slightly down from Q1. The hiring in the quarter was focused primarily on a limited number of strategic positions to support our key growth initiatives. This was offset by normal levels of employee attrition that had not yet been backfilled by the end of the quarter."
With new customers including German industrial firm Thyssenkrupp, CEO Aneel Bhusri said it was doing well in the COVID economy because it was different from the enterprise software pack. "We're not an ERP vendor," he declared.
Bhusri also claimed customers were thinking about HR management "not just as a back-office system, but an employee engagement system".
He added: "With the pandemic, companies have had to change their business processes radically, and they're changing them on a weekly basis. And the legacy systems just can't do that."
Although Workday said it was raising its subscription revenue forecast for the full financial 2021 to $3.73bn-$3.74bn, it is in fact lower than February's estimate for the same figure.
In May, Workday lowered its subscription revenue expectations by as much as $85m for fiscal 2021 in response to the COVID-19 crisis. It said they would be $3.67bn to $3.69bn, down from the $3.755bn to $3.770bn predicted in February. So it lowered the estimate then nudged it back up.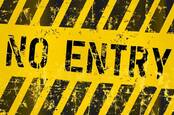 Workday will PaaS up the opportunity to open its platform to third parties
READ MORE
On the earnings call, Pete Schlampp, product development veep, said customers had built about 100 applications on the firm's Workday Extend PaaS product.
Rebranded from Workday Cloud Platform in May, the concept has been dramatically scaled back since October 2017, when Bhusri said the PaaS would debut in early 2018 and "become a significant revenue stream" taking Workday "from an apps company to more of a platform company".
In March, CTO Jens Krueger told The Register there were no plans to open it up to third-party independent software vendors, the way Salesforce has done with its Force.com platform. ®