This article is more than 1 year old
Forget Fortnite and FIFA: India wants to develop games based on local legends
'Computer games are a new trend, however most have foreign themes' says PM as he calls for change
India's Prime Minister, Narendra Modi, has urged the nation's software industry to make games based on local myths and legends.
As part of India's self-sufficiency drive, an effort that aims to make more goods at home and by doing so scale industries to a size at which they become viable exporters, Modi yesterday called for India's toy industry to step up and become a global player and extended that call to software.
"Computer games are a new trend, liked by children and adults," he said. "However, most of these games have foreign themes."
"Our country is so rich in ideas and concepts, with a glorious past," he added, before asking: "Can we make games based on them?"
His answer was a tacit "yes" – if Indian entrepreneurs make an effort.
"My appeal to the young talent of the country is to make games in India and also make Indian games."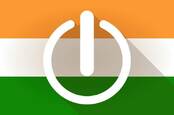 India awards apps that offer citizens Microsoft and Google alternatives
READ MORE
"The virtual games sector has a major role to play in Atmanirbhar Bharat Abhiyan [India's self-reliance mission]," he said.
The PM wrapped up his address by saying self-sufficiency has its roots in Mahatma Gandhi's non-cooperation movement. The nation also has a long artistic and literary tradition that offers the kind of epic themes and big characters that can translate well to games. Modi has also been unafraid to encourage celebration of Hindu culture to the exclusion of others.
India doubtless possesses the programming talent to produce games. It's also gathering the necessary experience as Hollywood VFX companies have already opened local offices in the nation and some local games studios have emerged in recent years. Bollywood also has a reservoir of storytelling talent.
Whether games based on local culture will prove popular domestically or globally is another matter: it's hard to imagine Mortal Kombat being topped by The Mahabharata and its hero Arjuna's meditations on the existence of a single deity and the unity of all things.
But then again, 40 years ago it was hard to imagine an Italian plumber with Japanese cartoon sensibilities as capable of inspiring endless hours of entertainment. ®