It only took a year for 5G devices to begin their downward trajectory into "affordable" territory. Samsung and Xiaomi both look set to continue that southwards march, with both brands unveiling bargain-basement 5G blowers set for a release in the coming months.
First, Samsung. Amid a slew of new personal tech devices announced at today's Life Unstoppable virtual event was the Samsung Galaxy A42 5G, which the chaebol said would be its cheapest next-gen device. That positions it south of the existing Galaxy A51 5G and A90 5G, which cost £429 and £479 respectively.
Samsung did not formally announce pricing, but it's fair to say that the firm is aiming to fend off competition from the likes of Realme, OnePlus, and Motorola, which have aggressively pushed out attainable 5G phones in recent months.
The Galaxy A42 5G's specs haven't been revealed yet, although Samsung promised a quad-camera setup and a 6.6-inch OLED display. Imagery shared by the firm shows the selfie camera embedded within the screen within a teardrop notch.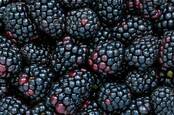 Whoa-o BlackBerry, bam-ba-lam: QWERTY phone had a child. 5G thing's newly styled
READ MORE
And then there's Xiaomi, which just announced its latest entrant into the Mi 10 series family. Like Samsung, Xiaomi is keeping schtum about the precise details of this upcoming phone, including what it'll be called. However, Xiaomi told The Register that it is aiming for a sub-€300 price point, which would put it within reach of the latest Moto G 5G Plus.
Specs-wise, Xiaomi plans to use the latest Snapdragon 7-series chipset, although further details about its capabilities are not yet known.
Xiaomi plans to formally unveil its upcoming Mi 10 phone in September, while the Galaxy A42 5G will likely see a release in the coming months.
These moves are indicative of greater differentiation within the 5G handset market. Once the preserve of flagship-level phones, 5G is becoming more and more attainable. That trend is certain to continue, bolstered by increased availability, and the continuing success of China's bargain-basement phone brands.
Further up the pricing food chain, there are more shifts expected later this year. Firstly, HMD Global is expected to release the Nokia 8.3, which boasts compatibility with all 5G bands. Meanwhile, Apple is expected to release its first 5G devices in the coming weeks, which will boost adoption further, and place increased pressure on carriers to expedite their rollout.
Rollouts of the requisite 5G networks notwithstanding... ®