This article is more than 1 year old
Under fire for 30% cut, Apple really isn't giving anything away with introduction of subscription offer codes
Digital services tax? You'll be paying that on top of VAT, developers told
Apple is tweaking its App Store to enable vendors to offer subscription codes. It has also informed developers that new digital service taxes will be deducted from their proceeds.
The tech giant, under pressure to justify its 30 per cent take on app payments made through the App Store, has come up with the idea of subscription codes that provide "free or discounted prices for auto-renewable subscriptions". Customers, who will need iOS 14 and iPadOS 14 or later, can redeem these codes through the App Store or an app coded to call Apple's presentCodeRedemptionSheet API.
Offer codes, which are "coming soon", are intended to help vendors "acquire, retain and win back subscribers", according to Apple's description. Vendors can distribute the codes however they like, subject to a maximum of 10 offers per subscription, and 150,000 codes per app per quarter. Using the vendor tools in the App Store Connect dashboard, developers can set eligibility rules, territories, pricing and duration. End users will need to agree to start paying for the subscription, or pay the full price, after the offer period ends and unless they cancel.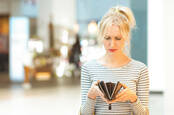 Google, Amazon pass on UK Digital Services Tax by hiking ad prices, fees at same rate the government takes
READ MORE
All payments still go through the App Store so Apple is not giving anything away here except that subscriptions already attract a lower rate after the first year. For the first year, Apple takes its normal 30 per cent cut, but after that it falls to 15 per cent.
Vendors can already use promotional and/or introductory offers to promote subscriptions so this is a new twist on an existing facility, and unlikely to sway those who consider the 30 per cent fee excessive – now said to include Russia, according to a Reuters report on a proposed bill to cap commissions at 20 per cent.
Apple has also informed its developers that it will incorporate new tax charges in the amount developers receive from App Store payments. In the case of Chile, Mexico, Saudi Arabia and Turkey, where taxes are increasing by between 7.5 per cent and 19 per cent, it will automatically increase prices. In the case of France, Italy and the UK, new digital services taxes of 2 per cent or 3 per cent will be deducted from the proceeds and prices will not change – though vendors can increase prices at any time if they so choose. Its approach here is similar to that of Google and Amazon.
The sole meaningful concession Apple has made of late is its decision to allow bug fixes for apps already in the App Store even where a submission has been rejected for "guideline violations" provided these are not considered to be "legal issues". Developers may also propose changes to the guidelines. ®