This article is more than 1 year old
Apple: Yeah, about those ground-breaking privacy features in iOS 14 – don't expect them until next year
'Fundamental right to privacy' can wait – Facebook and others are annoyed
Apple has delayed a rule change that requires apps on iOS 14, iPadOS 14, and tvOS 14 to request permission from the user before tracking them via a unique ID number.
Specifically, Apple will not, for now, require apps to explicitly ask for permission before utilizing its Identifier for Advertisers, or IDFA, to track people's activities.
The biz's decision to hold off implementing the promised privacy feature comes a week after Facebook warned that Apple's planned IDFA permission prompt may hinder the ability of advertisers to generate ad revenue using the antisocial network's Audience Network service.
Apple has also reportedly discussed the impact of its rule change on major app publishers like Activision Blizzard and Tencent's Supercell.
For developers, this means Apple's AppTrackingTransparency framework will be available for implementation but not immediately required. The company's requirement that App Store product pages present a summary of self-reported privacy practices later this year remains unchanged.
In a statement emailed to The Register, an Apple spokesperson explained the delay as a courtesy to affected app makers. "We want to give developers the time they need to make the necessary changes, and as a result, the requirement to use this tracking permission will go into effect early next year," a company spokesperson said.
Apple's spokesperson reiterated the company's commitment to privacy, noting that the technical changes, when enabled, will present app users with a system prompt through which they can choose to allow or reject ad tracking on an app-by-app basis.
"We believe technology should protect users' fundamental right to privacy, and that means giving users tools to understand which apps and websites may be sharing their data with other companies for advertising or advertising measurement purposes, as well as the tools to revoke permission for this tracking," Apple's spokesperson said.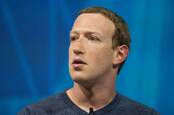 Facebook apologizes to users, businesses for Apple's monstrous efforts to protect its customers' privacy
READ MORE
The IDFA is a unique identifier generated on Apple devices as an alternative to the device-linked Universally Unique Identifier (UUID) that was used by makers of ad-oriented apps for tracking until iOS 5. IDFAs were intended to allow advertisers to track users, ostensibly without revealing personal information, to make ad campaign measurement better.
The advantage of an IDFA over UUIDs from a privacy perspective is that the IDFA can be reset and constrained through the "Limit Ad Tracking" setting.
What has advertisers worried is that in the forthcoming iOS 14, iPadOS 14, and tvOS 14 releases, Apple's permission model transitions from opt-out to opt-in. It seems ad firms doubt that app users will choose to be tracked.
Apple's recalibration of its privacy zeal demonstrates that money talks, specifically the $100bn+ mobile ad market. The iPhone maker's climbdown echoes Google's recent hedging that maybe, just maybe, it may not get rid of third-party cookies by 2022 as planned. ®