This article is more than 1 year old
Five Eyes nations start new club for competition regulators and paint target on digital giants
Joint investigations imagined, complete with sharing of confidential info gleaned from local probes
The nations of the five eyes alliance – Australia, Canada, New Zealand, the UK and the USA – have started a new club that will see their respective competition agencies "share intelligence, case theories and investigative techniques to better coordinate investigations across international borders".
The new club operates has the roll-off-the-tongue name "Multilateral Mutual Assistance and Cooperation Framework for Competition Authorities" but will go by "MMAC".
Three of the signatories – Australia's Competition and Consumer Commission, New Zealand's Commerce Commission and the US Department of Justice – mentioned the challenges of the "increasingly digital and global economy" as one reason for the pact. Competition Bureau Canada linked its announcement that it has signed the pact to its digital-heavy Strategic Vision. The US Federal Trade Commission and UK Competition and Markets Authority (CMA) omitted mention of matters digital but did refer to "the global economy" as a reason MMAC is needed.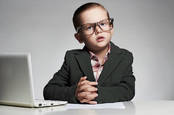 Facebook rejects Australia's pay-for-news plan, proposes its own idea: How about no more articles at all, sunshine?
READ MORE
"This new framework will enhance the CMA's existing relations with these trusted partners and support effective cooperation, including sharing information and cross-border intelligence gathering, in doing so assisting the UK's competition investigations," said CMA CEO Andrea Coscelli in her canned statement
The group has published a memorandum of understanding [PDF] that explains the club is really a set of bilateral agreements that, because they're common to the five members, mean that when their regulators work together they will play by the same rules.
Those rules came into effect on September 2nd and allow confidential information to be shared among members when it helps an investigation. The memorandum doesn't give agencies carte blanche to demand assistance, instead outlining rules of engagement designed to ensure work around specific case and ensuring that any investigations that follow are sensitive to differences in local laws.
None of the regulators have named any specific organisation or investigation that spurred the creation of the new club, but all five nations have expressed different degrees of frustration with the likes of Google and Facebook. ®