This article is more than 1 year old
Homeland Security demands a 911 for reporting security holes in federal networks: 'Vulns in internet systems cause real-world impacts'
Great – and who will be the first responders?
The US Department of Homeland Security's Cybersecurity and Infrastructure Security Agency (CISA) on Wednesday ordered US federal agencies outside the defense and intelligence communities to develop a working vulnerability disclosure policy.
In an online memo, Bryan Ware, Assistant Director for Cybersecurity at CISA, described a scenario of walking in one's neighborhood and calling emergency services upon seeing a house engulfed in flames.
The government, he suggested, would benefit if people could take similar action upon finding a security flaw in a federal website. But many government websites don't advertise how to raise the alarm or offer any assurance that vulnerability reports are welcome.
"An open redirect – which can be used to give off-site malicious content the appearance of legitimacy – may not be on par with a fire, yet serious vulnerabilities in internet systems cause real-world, negative impacts every day," he said.
A trained eye can spot critical deficiencies and yet have no one to report it to. It shouldn't be hard to tell the government of potential cybersecurity issues
"In many instances, a trained eye can spot critical deficiencies and yet have no one to report it to. It shouldn't be hard to tell the government of potential cybersecurity issues — but it will be unless we're intentional about making it easier."
CISA's Binding Operational Directive 20-01 aspires to simplify the reporting process. It requires federal agencies to provide the .gov registrar with a security contact and a responding organization for each .gov domain controlled by the agency within 30 days.
Within 180 days, agencies must publish a vulnerability disclosure policy that describes which of its IT systems are within the policy's scope, the type of testing permitted, how to file a vulnerability report, and commitments to avoid recommending legal action for good faith reporting and to set expectations for a response. Agencies also must report applicable metrics after that.
These policies may not require the submission of personally identifiable information, though they may request it. They must be open to anyone, just not specific groups or US citizens. And they may not limit the bug reporter's ability to disclose the flaw elsewhere, though they may request non-disclosure for a limited response period.
The directive also recommends that agencies consider stating that they will not pay for vulnerability submissions and that such submissions represent a waiver of any claim to compensation. But it allows agencies to operate a separate bug bounty program, which is not the same as a vulnerability disclosure policy.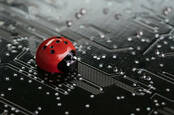 Microsoft forked out $13.7m in bug bounties. The reward program's architect thinks the money could be better spent
READ MORE
Katie Moussouris, CEO of Luta Security, welcomed the move but suggested the feds are putting the cart before the horse. "You can't just throw a point of contact up to solicit vulnerability reports from the public with no process behind it and expect good security as a result," she wrote in a blog post.
Moussouris pointed to comments she and her colleagues made as the directive was being drafted warning that the policy does not require agencies to allocate staff or to provision infrastructure for receiving reports and responding to them.
"Failure to set aside adequate resources for these efforts will undermine the utility of the [directive] and erode the positive benefits associated with the [vulnerability disclosure policies]," the comment says.
In other words, it's not enough for each agency to set up the equivalent of a 911 call center to field vulnerability reports. The Feds also need to invest in first responders and equipment to put out the fire. ®