This article is more than 1 year old
Apple commits to support human rights - 'We believe in the critical importance of an open society'*
*Offer void where banned by local law
Apple has posted a Human Rights Policy in an attempt to placate shareholders and quell criticism of its handling of censorship requests.
The Cupertino maker of various iStuff on Friday published a four-page board-approved document [PDF] outlining its stance on supporting human rights, with a few caveats.
"Our human rights policy governs how we treat everyone," Apple says in its introduction, "from our customers and teams to our business partners and people at every level of our supply chain."
The document includes commitments to workers' rights within Apple's supply chain, using renewable energy, a zero-tolerance policy for discrimination and bigotry, and the UN Guiding Principles on Business and Human Rights.
Most notably, the policy includes a section on supporting free speech and expression, something Apple has taken heat for in the past.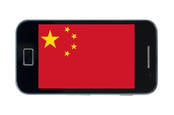 Apple: Sure, we banned VPN iOS apps in China, but, um, er, art!
READ MORE
"Our products help our customers communicate, learn, express their creativity, and exercise their ingenuity," Cook and Co. said.
"We believe in the critical importance of an open society in which information flows freely, and we're convinced the best way we can continue to promote openness is to remain engaged, even where we may disagree with a country's laws."
That last part is worth noting, as Apple goes on to say that while it supports human rights, it's still a business, and it will not do anything to ruffle the feathers of oppressive governments in places where business is done.
"We're required to comply with local laws, and at times there are complex issues about which we may disagree with governments and other stakeholders on the right path forward," Apple cautions.
"With dialogue, and a belief in the power of engagement, we try to find the solution that best serves our users—their privacy, their ability to express themselves, and their access to reliable information and helpful technology."
The document is said to have been issued one day before a deadline from shareholders to submit their motions for next year's meeting and after months of pressure from a group of those shareholders for Apple to explain its role in Chinese government surveillance and censorship on iOS and the App Store.
Apple has, in the past, submitted to Beijing's demands that it forbid the downloading of VPNs and delete apps by the tens of thousands from the App Store.
SumOfUs, the human rights group that helped to organize that shareholder revolt, welcomed the human rights declaration, but also had some concerns.
"We still have questions about how the policy will be implemented and what oversight there will be," said Sondhya Gupta, campaign manager for SumOfUs.
"Apple has a huge influence on people's freedom of expression globally, and ultimately, the company's commitment to human rights will be measured by the difference it makes to the lives of millions of Apple customers living under cyber-surveillance in Hong Kong, Tibet, East Turkestan, China, and elsewhere." ®