The European Space Agency (ESA) has successfully demonstrated its Small Spacecraft Mission Service dispenser by slinging 53 satellites from a single rocket.
Thursday's launch was the first time the ESA has used its Vega launcher since 2019's effort - which dunked satellites in the Atlantic Ocean. This time around no problems were encountered as the rocket departed Kourou, French Guiana at 02:51 BST / 03:51 CEST on September 3rd.
104 minutes later, the craft had released all 53 satellites from the dispenser, a system designed to spit out many small payloads and promoted as rideshare in space. Most of this mission's passengers were cubesats, but seven were more substantial affairs that weighed between 15kg and 150kg.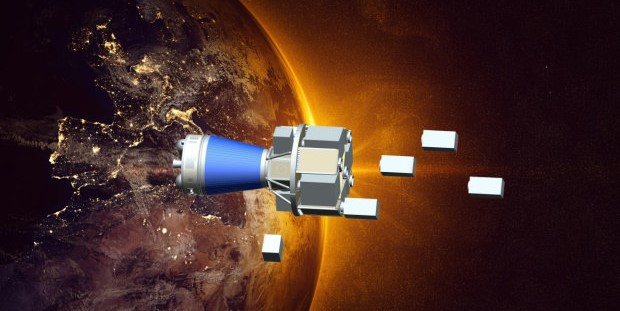 ESA art depicting the Small Satellites Mission Service dispenser. Click to enlarge
Among the bigger birds was "ESAIL", a satellite that will extend the range of the automatic identification system (AIS) equipment carried by ships at sea to enable tracking and avoid collisions. AIS carries plenty of useful information but the curvature of the Earth limits its radios' range to 74km. ESAIL's orbit is 500km above sea level, so this will be very handy.
The ESA said another payload, "Φ-sat-1", is an Earth observation satellite that will be first time the agency has used artificial intelligence in space. The sat is part of the FSSCat mission that aims to fly a cubesats capable of measuring soil moisture, ice extent, ice thickness and detecting melting ponds over ice. Φ-sat-1 applies AI to filter out less than perfect images so that only usable data are returned to Earth – just the kind of thing The Register is often told will happen on the edge of terrestrial networks.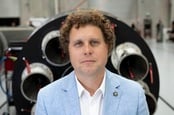 Rocket Lab boss Peter Beck talks to The Reg about crap weather, reusing boosters, and taking a trip to Venus
READ MORE
The success of the Small Spacecraft Mission Service dispenser is good news for the ESA because it demonstrates a new capacity it can sell. With the likes of SpaceX, Virgin Orbit, Jeff Bezos' Blue Origin and Rocket Lab all offering launch services and seeking to cash in on the orbital broadband boom and increasing demand for satellites, the ESA's success shows it deserves to be on satellite-builders' shopping lists. ®