When classes are online, how do you get out of school? Florida teen cuffed, charged after crashing cyber-lessons
Eight DDoS attacks targeted networks, virtual classrooms, say officials
A teenager in America has apparently admitted knocking virtual learning classes offline with a string of distributed denial-of-service (DDoS) attacks.
The unnamed 16-year-old was arrested and charged with "computer use in an attempt to defraud," a third-degree felony, and "interference with an educational institution," a second-degree misdemeanor. The teen is a junior at South Miami Senior High School in the Miami-Dade Public Schools system in Florida. Due to being a minor, their name and case file is not public.
The school district said the kid admitted carrying out eight DDoS attacks since the school year began on August 31. During these cyber-assaults, malicious network traffic was said to have disrupted at the on-premises networks of the school district itself and My School Online, the internet-hosted teaching platform the school district is using to deliver lessons while pupils work from home due to the coronavirus pandemic.
Miami-Dade Schools have about 275,000 students and 20,000 teachers, so the disruption was severe. The teen was tracked down by the school district's police department, with help from the state police, as well as the FBI and Secret Service.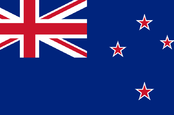 DDoS downs New Zealand stock exchange for third consecutive day
READ MORE
The district is not saying exactly how the teen was able to launch the DDoS attacks, other than to say a "software program" was used to take down the networks and online class platform. It is said the kid used LOIC – a DDoS tool called the Low Orbit Ion Cannon – which is really easy to obtain and use, and easy to block.
Additional arrests and charges are not out of the question, though, as the student was not believed to have acted alone. The district said these eight attacks were only a portion of more than a dozen DDoS strikes to have hit Miami-Dade schools in its first three days of online classes mid-pandemic.
"We believe, based upon our investigation, that other attackers are out there. We will not rest until every one of them is caught and brought to justice," said Edwin Lopez, chief of the Miami-Dade Schools Police.
"Cyber attacks are serious crimes, which have far-reaching negative impacts. Our message to anyone thinking of attempting a criminal act like this is to think twice. We will find you."
According to the Miami Herald, tracking those other miscreants down could be a tall order. The paper quotes Senator Marco Rubio (R-FL and a South Miami High alum) in claiming the additional cyber-attacks may have been launched by foreign hackers albeit without giving any further explanation.
On top of the DDoS attacks, it is said the online class system is dealing with glitches that prevented some of the hundreds of thousands of students in the district from logging in anyway. ®