This article is more than 1 year old
Ghost of Windows past spotted haunting Yorkshire railway station
WoOoO! Log me iiiin... Press CTRL-ALT-DELEeEeTE
Bork!Bork!Bork! It is said that we can never truly escape our past. And there are few companies where this is truer than Clippyzilla itself, Microsoft. Behold a relic of Windows supposedly gone still hanging on in the fine Yorkshire town of Selby.
The Armagard digital signage mounted on the wall of the Selby railway station speaks of happier days for us all, with a login screen from the last decade requiring only a CTRL + ALT + DELETE to bring forth Windows 7 Professional. Alas, there was no keyboard attached for our eagle-eyed Register reader to put the poor thing out of its misery.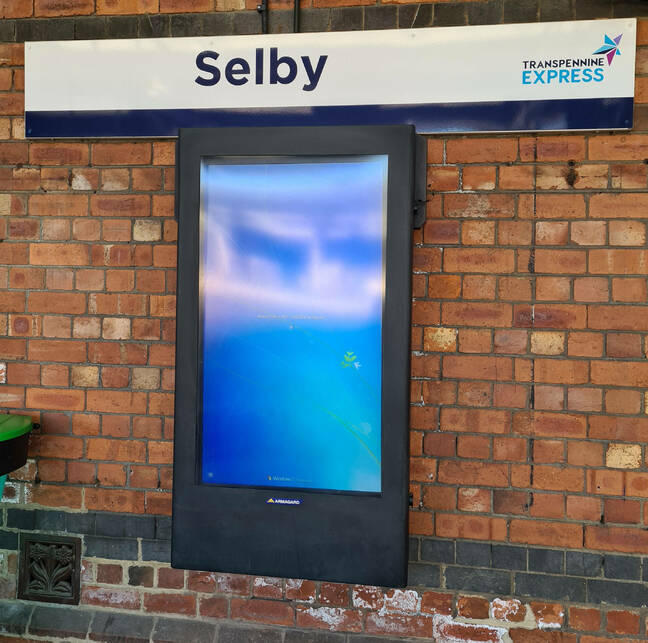 Click to enlarge
Microsoft is very keen to kill off Windows 7, and finally pulled support in January 2020 (just before much of the world hit the pause button). The embedded version is due for its own meeting with a Redmond-based axe-wielding engineer in October, although the venerable operating system can be popped on life support for a few more years via Enterprise Security Updates.
Our reader noted that several of the screens at the station were similarly affected, speaking perhaps of a surprise restart or a reboot command issued by an administrator unable to then log in remotely.
Let he or she who has not issued a restart on a server while forgetting that the remote access service wouldn't auto-start cast the first three-finger salute.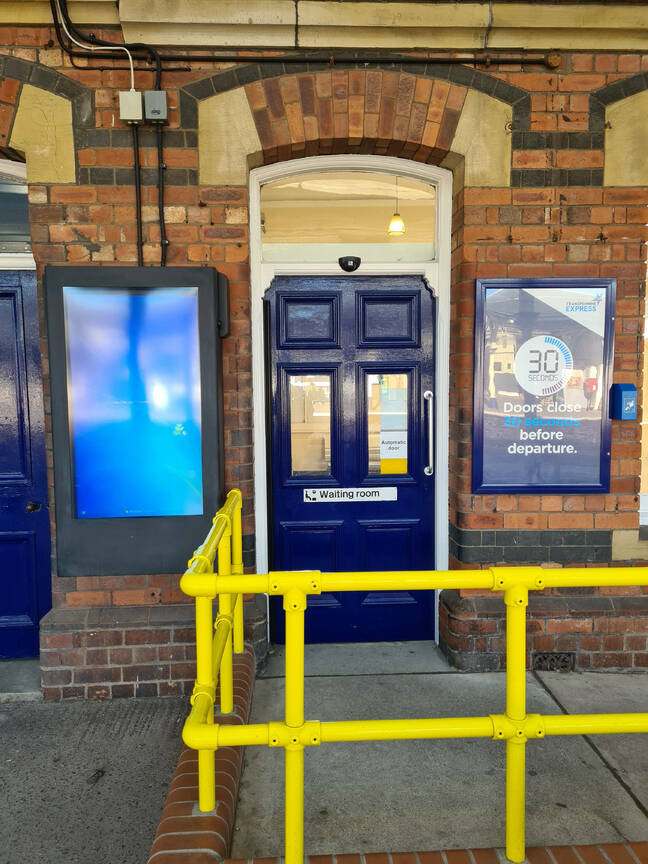 Click to enlarge
The paper posters hanging nearby are a reminder that sometimes lower-tech solutions can be more appropriate. Unless, of course, the screens are displaying an advert for a local establishment that just happens to use branding bearing a distinct resemblance to the Windows 7 login screen.
As for the screen itself, Armagard cheerfully attests it is suitable for the likes of "transport hubs" or shop fronts and will cope with temperatures from -30°C to 50°C.
Sadly, it appears unable to withstand the vagaries of Windows 7 and a possible oopsie on the part of the operator. ®