This article is more than 1 year old
The Wrath of Amazon: JEDI wars rage on after US Department of Defense affirms Microsoft contract
AWS claims 'blatant political interference'
AWS has come out with guns blazing after the US Department of Defense's (DoD) reaffirmed Microsoft's JEDI contract win on Friday, with the cloud vendor alleging the award was a "flawed, biased, and politically corrupted decision," that had been directly and improperly influenced by US President Donald Trump.
The contentious $10bn Joint Enterprise Defense Infrastructure (JEDI) Cloud Procurement was awarded to Microsoft in October 2019, but has been disputed by both Oracle and Amazon Web Services.
Last week the DoD completed its "comprehensive re-evaluation of the JEDI cloud proposals" and stated that "Microsoft's proposal continues to represent the best value to the government."
In its broadside later that day, in the form of blistering blogpost, AWS insisted it had offered a deal with a cost lower by "tens of millions of dollars." The DoD has not published any detail on the reasoning behind its re-evaluation.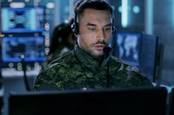 Makes sense, this does, says US appeals court as it swats away Oracle's protests in $10bn JEDI contract spat
READ MORE
While fellow JEDI bidder Oracle's protest may have run out of steam thanks to an appeal court ruling last week, AWS filed its own, separate vendor bias complaint back in November 2019. A series of preliminary injunctions won by the cloud giant - culminating in a stay it was granted in August [PDF]) - mean that there will be no movement on the project until least 17 September (next Thursday).
In a nutshell, AWS's complaint alleged that Microsoft's proposal around a type of online storage offered in "Price Scenario 6", was not technically compliant with the DoD's stated requirements, and should have therefore been pulled out of the running.
The US Court of Federal Claims granted the injunction, which forbids the Department of Defense from proceeding with implementation activities until "further order of the court", on the basis that parts of the legal challenge were likely to succeed – but also required AWS to put up $42m security in case costs are awarded against it.
A very public dispute...
Why is AWS pursuing this with such vigour? The contract has a high value but it is not just about money. AWS's response showed its indignation that another vendor should be preferred so publicly over its own cloud, with its insistence that "AWS is the clear leader in cloud computing, and by any objective measure, has superior technology."
The other side of this coin is that AWS would not have won its injunction if its complaint did not have some merit, not on the question of who runs the best public cloud, but rather on points of detail like whether Microsoft's solution meets the DoD's stated requirements for "online and replicated storage."
The new statement – and the fact that the stay on AWS's court case will expire next week – means that we should learn more soon. This one is not over yet. ®