This article is more than 1 year old
Amiga Fast File System makes minor comeback in new Linux kernel
Patch chap wants Linux, classic AmigaOS to coexist peacefully
The Amiga Fast File System (AFFS) is making a minor comeback in the new version of the Linux kernel.
As noted by chief penguin Linus Torvalds in his weekly state-of-the-kernel report, a change to AFFS popped up among what he described as a collection of "the usual suspects" in new submissions to the kernel over the last week.
The Amiga was ahead of its time, but is now largely a curiosity. However Max Staudt had noticed that "The basic permission bits (protection bits in AmigaOS) have been broken in Linux' AFFS - it would only set bits, but never delete them. Also, contrary to the documentation, the Archived bit was not handled."
"Let's fix this for good, and set the bits such that Linux and classic AmigaOS can coexist in the most peaceful manner," he added. Torvalds appears to have agreed inasmuch as Staudt's code has made it into rc4 of version 5.9 of the Linux kernel.
Torvalds said that while rc4 is a big release – he rated it as "larger than usual" – it's still "well within the normal range, and not something I'll lose any sleep over."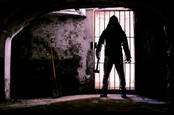 You *bang* will never *smash* humiliate me *whack* in front of *clang* the teen computer whizz *crunch* EVER AGAIN
READ MORE
"We've got changes all over, with the expected networking fixes perhaps standing out, but there's all the usual suspects: drivers (sound, nvme, gpu, iommu, mmc etc), filesystems (btrfs, afs, affs(!) and xfs), architecture updates (a little bit of this, a little bit of that) and documentation and tooling (mainly perf). Plus misc core noise, mainly mm."
"But most of it looks pretty small, with a couple of bigger blips in the diffstat (intel pstate cpufreq driver, mac802.11 data rates, xen memory allocation helpers). But even those blips aren't exactly huge, they just end up standing out by being more than a few handfuls of lines of change."
Torvalds wrapped his weekly post by saying he hopes things have calmed down, which should mean another four release candidates and an early October release for version 5.9.
A similar release cycle for version 5.10 would accommodate Torvalds' fondness for travelling to Australia's late-January Linux.conf.au and slipping in some summertime scuba diving down under either side of the event. However Australia's borders are unlikely to be open before the conference's January 23rd kickoff and the conference has already decided to morph into an online affair.
Maybe he'll stay home and play with an Amiga instead. ®