This article is more than 1 year old
Huawei set to exit server, storage, networking business in the UK
Chinese giant confirms redundancies as Enterprise division slashes portfolio
Exclusive Huawei is yanking a bunch of Enterprise product lines from the UK in the wake of a business review, saying the campaign waged by US President Donald Trump hasn't helped its plight on this side of the pond.
The embattled Chinese giant confirmed it has told its channel partners and customers, some of whom told us that Huawei has called time on hardware including all networking switches, servers and storage gear.
A spokesperson for Huawei sent us a statement about the country-specific portfolio rationalisation and related redundancies:
Our Enterprise Business is to focus its operations in the UK to deliver fewer products in a better way. Unfortunately this means a number of roles are no longer required, however, we hope to reposition colleagues who are affected elsewhere within the businesses.
We understand that 20 roles are impacted out of the 50-strong Enterprise team.
The company voicebox added that it will "continue to provide full service and maintenance to existing customers for the life-cycle of our products."
Huawei refused to confirm the specific lines that have been discontinued in the UK, citing commercial confidentiality. According to sources, existing orders for server, storage and networking will be fulfilled. The current schedule is to cease sales of those products from the end of this calendar year.
"Ultimately, the business has done a review and decided to focus on a number of product lines," Huawei added. The spokesperson said the campaign waged by the US government against the company was "definitely a factor in its decision."
El Reg understands that the Digital Energy unit in the Enterprise division remains open for business. This area includes solar-related products and UPS.
Huawei confirmed that its Enterprise division will continue in Europe, though the business does not split country-specific revenues in its global financial results, so we cannot determine how extensive its operations there are.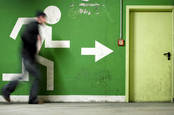 UK smacks Huawei with banhammer: Buying firm's 5G gear illegal from year's end, mobile networks ordered to rip out all next-gen kit by 2027
READ MORE
Hauling in CNY89.7bn ($12.8bn), the Enterprise division accounted for 10.4 per cent globally of Huawei's CNY858.8bn ($123.3bn) turnover in 2019, according to its annual report [PDF]. This represented year-on-year growth of 8.6 per cent, which is way off the Consumer business, which grew 34 per cent to CNY467.3bn.
Huawei stuck its Enterprise flag in the UK back in 2011, and the operation encountered teething problems for its first few years here. But according to some channel sources, it has been growing, and project wins were building.
The sustained attacks against Huawei from the US government have not helped, forcing the business to fend off accusations of being a stooge for Chinese spies, and building backdoors in its kit that helps Chinese intelligence services.
In May last year, the Trump Administration put the Chinese telco behemoth on a Treasury Department "entity" list, preventing US firms from trading or transferring technology to it without first obtaining government permission. This hit the firm hard - separating its Android devices from Google Play services and affecting global smartphone sales - as well as impacting its relationships with major DRAM and NAND suppliers, including US maker Micron. In May this year, the entity list was further tweaked, cutting Huawei off from major parts of the global semiconductor supply chain.
The Trump Administration has also pressured allies, including the UK, to limit Huawei's involvement in domestic cellular and broadband systems — especially upcoming 5G networks.
The US is said to be hoping its move will bolster the position of domestic suppliers in 5G and other technologies - although someone should tell Verizon, which just tossed a $6.6bn contract to supply its 5G infrastructure at Samsung.
The company has always denied these allegations of espionage and no evidence to the contrary has yet been forthcoming. But Chinese Premier Xi Jinping's more authoritarian stance in recent years has caused concern in the West about the direction of travel that the country is headed towards.
In July this year, the UK government was backed into a corner by America and forced to expunge Huawei from its networks by 2027. Now this latest twist means that Huawei truly is having an annus horribilis. ®