Google on Tuesday announced a service called Orion Wi-Fi to allow businesses to sell spare wireless network capacity to cellular service providers.
The project was developed by Area 120, Google's in-house experimental incubator, not to be confused with the "moonshot" group formerly known as Google X, which became a subsidiary of Google parent Alphabet in 2015 and is now known as X Development, or with Google's Advanced Technology and Projects (ATAP) group.
Raj Gajwani, director of Area 120, describes Orion Wi-Fi as an easy way for companies to sell their WiFi capacity through a technology called W-Fi offloading or mobile data offloading.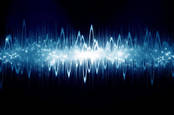 Battle for 6GHz heats up in America: Broadcasters sue FCC to kill effort to open spectrum for private Wi-Fi
READ MORE
"With Orion Wi-Fi, when you walk into that grocery store, your carrier can automatically and securely connect you to the Wi-Fi," explains Gajwani in a blog post. "...As you walk into the grocery store, Orion Wi-Fi helps the local network tell the carrier about its price and quality. If the carrier decides the connection is good enough, we'll auto-connect you."
So if a store visitor's mobile carrier participates in Orion WiFi and chooses to buy capacity from the store, the visitor's mobile data will traverse the store's local Wi-Fi network before reaching the internet.
To participate, companies need to have commercial or enterprise Wi-Fi equipment, from the likes of Cisco, CommScope, Juniper Mist, or Meraki.
There's no cost to sign up; Orion Wi-Fi just charges an undisclosed percentage of revenue earned from the payments of participating cellular carriers, which consist of Google Fi and Republic Wireless at the moment. Companies that sign up can quit at any time.
The Orion Wi-Fi website says, "Revenue will vary based on foot traffic, network quality, and other factors."
The privacy policy associated with Orion Wi-Fi is Google's privacy policy. According to Gajwani, "Orion cannot access users' Internet traffic."
That's not, however, a complete disavowal of any data gathering. Metadata might be available and Google, given its insight into the Android ecosystem, websites and ads, and its role as one of the participating cellular operators, might be able to be able to see or infer potentially useful data points from WiFi offloading handoffs or usage patterns.
Google did not immediately respond to a request for further details.
Gajwani said Google is working with the Wireless Broadband Alliance on the OpenRoaming standard to make Wi-Fi roaming more useful.
Orion Wi-Fi is working with Boingo, a national WiFi network service provider, already helping AT&T offload cellular traffic to WiFi in public venues like airports, and with commercial real estate firms like 5G LLC, GigaMonster, CA Ventures and Single Digits to make its service available at large venues around the US.
Companies interested in having Orion Wi-Fi sell their excess network capacity can fill out a form requesting further information.
Separately, the Chocolate Factory marked the launch of a Verified Calls service on Android for businesses, promising that its authentication service doesn't collect or store any personally identifiable information after verification. ®