This article is more than 1 year old
Entertainment-productivity mashups, lockdown tablets and 5G on the desktop: Tech show shakes stylus at post-COVID world
How many of you lot need help from an app to cook a steak?
IFA 2020 This year's instalment of Berlin's Internationale Funkausstellung (IFA) conference was… different.
In normal times, the trade show is an opportunity for tech businesses to press the flesh with buyers, for start-ups to burn through some pennies by taking some floor space to spread their name and for almost 250,000 attendees to get up close and personal with the latest stuff.
We do not live in normal times, and as such, IFA 2020 was a much more subdued affair. To help with social distancing, the organisers limited attendance to just 1,000 people per day. It also occupied a much smaller footprint of the Berlin Messe exhibition centre, with just four halls of the 160,000 square metre venue used.
It's the year of 5G on the desk-er-laptop
Delivering this year's opening keynote was long-time IFA stalwart Qualcomm, which also used the event to launch the Snapdragon 8cx Gen 2 5G platform. Like its 2018 predecessor, this chipset is aimed at the PC market, and represents a renewed effort by Qualcomm to popularise Windows on Arm.
In naming terms, the Snapdragon 8cx Gen 2 5G is a bit misleading, as vendors can opt to ship the device without a cellular modem, or with a slower LTE modem. The chipset touts support for Wi-Fi 6 and Bluetooth 5.1.
Standing alongside was Acer, which introduced the inaugural 8cx Gen 2 device: the ultraportable Acer Spin 7. This machine provides a 2-in-1 form-factor, a built-in pressure-sensitive stylus, and support for both mmWave and Sub-6Ghz flavours of 5G.
Qualcomm is eager to tout its purported speed and power efficiency advantages over existing mid-range 10th generation Intel Core i5 silicon, too. But while this is true, it's also largely moot if developer enthusiasm isn't there, and Windows on Arm suffers from a major "app gap" with its Wintel sibling.
Still, that chasm will likely begin to close should vendors take interest.
Don't forget about Chipzilla
Unveiled earlier this month, Tiger Lake is Intel's 11th generation Core series product line. Manufactured using a 10 nanometer process and with vastly improved graphics performance, Tiger Lake represents the biggest shakeup in Chipzilla's lineup for years, as it tries to shed the perception that it has stagnated in the face of fierce competition from archrival AMD. So, it shouldn't come as a surprise that IFA saw a flurry of new Tiger Lake portables.
MSI, which is primarily known for its gaming laptops, entered the fore with its grown-up Summit E and Summit B series machines, which are heavily marketed at visual and software development professionals, rather than those looking to score a few extra frags in Overwatch.
Meanwhile, Acer and Asus also released their own Tiger Lake devices. In the case of the former, it showed off its Swift 3 and Swift 5 ultrabooks. The Swift 5 is the premium offering, and certified to Intel's Evo (formerly Project Athena) standard, which promises long battery life and instant wake-up.
Asus, on the other hand, overhauled its entire Zenbook line with Tiger Lake chips, with the notable exception of its Pro series machine for creative types, which also saw a major upgrade.
Of the machines receiving Tiger Lake, the Zenbook S serves as the flagship, touting top-tier specs – although, curiously, ditches the 3.5mm headphone jack á la iPhone 7. Then there's the Zenbook Flip S, which is a 2-in-1 device with a slightly smaller display.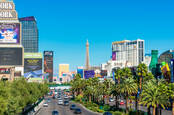 Leaving Las Vegas... for good? IT industry conference circuit won't look the same on other side of COVID-19 pandemic
READ MORE
There's also a smattering of differently configured Zenbook 14 series machines, also touting Intel's latest finery. One puts a secondary display in the trackpad area, while another, the Zenbook 14 Ultralight weighs just two pounds and uses an Nvidia MX450 discrete GPU.
All quiet on the smartphone front
IFA isn't a major a launchpad for smartphones. That role belongs to Mobile World Congress (MWC), which was cancelled this year as the pandemic began to gather pace. As a result, it's hardly surprising we didn't see many new mobile launches.
There are exceptions. One worth noting is the ZTE Axon 20 5G, which touts an under-display camera that's otherwise invisible to the user. This represents yet another milestone in the effort by phone manufacturers to achieve an almost total screen-to-body ratio. And while it's unlikely this tech will be popularised immediately (notch-based selfie cameras are cheap), we wouldn't discount it emerging as a major display technology in the coming years.
Everyone's trying to flog Android tablets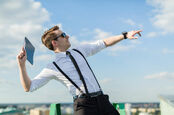 TCL notices lockdown has made tablet market a thing again, tosses out pair of cheapish 'droid fondleslabs
READ MORE
The Android tablet market was largely formed as a response to the immediate overnight success of the iPad. But whereas the iPad was quickly able to position itself as a tool for creatives and road-warrior workers, the Android fondleslab sphere has largely fizzled out, with the sector reporting year-on-year declines for a while now.
COVID-19 changed that. Suddenly, people found themselves working from home, schooling from home... Suddenly, sales of tablets – iPads and Android alike – surged. Analyst Canalys tracked shipments as being up 26.1 per cent overall, with much of the gains being made in the Android sector.
Hoping to ride that wave are TCL, Honor, and Samsung, all of which introduced new tablet hardware at IFA. TCL launched the TABMAX and TABMID; Samsung introduced the new Galaxy Tab A7; and Huawei's sub-brand Honor brought out the Honor Tablet 6 and Tablet X6.
Of the three aforementioned vendors, the one taking the biggest punt is arguably TCL, which is trying to pull itself out of white goods and TVs and make a go of building phones under licence.
The outfit's 10.36-inch TABMAX is arguably better positioned as a productivity tool. By the standards of a humble Android tablet, it comes with a larger display and the option for built-in LTE connectivity. The firm also plans to flog accessories to facilitate busywork, including a stylus and keyboard.
Finally, high end appliance manufacturer Miele touted its latest "smart" cookery gadgetry and software, among which was "Cook Assist", an app that "guides the user through the entire frying process step by step". All you need is a tablet and the TempControl sensor in one of the German firm's induction hobs, which start at €900 (without the stove) and prevent you from burning your fingers. Ouch. ®