South Korea bods open source NVMe storage controller to save academics, non-profits a bundle
OpenExpress does away with intellectual property licensing burdens
Electrical engineering boffins from the Korea Advanced Institute of Science and Technology (KAIST) have released NVMe controller technology called OpenExpress to help academic researchers develop faster storage devices without rapidly depleting their budgets.
NVMe, which stands for non-volatile memory express, is a communication protocol used for connecting devices like solid state drives (SSDs) over the peripheral component interconnect-express (PCI-E) interface. It debuted in 2011 as a successor to the Serial AT Attachment (SATA) protocol used to connect hard disk drives (HDDs).
According to KAIST, NVMe has become the standard protocol for ultra-high speed data processing but it isn't sufficiently accessible to academic researchers due to prohibitive intellectual property costs associated with NVMe hardware IP cores – the licensable building blocks within a chip.
In a paper presented at USENIX ATC '20, Myoungsoo Jung, associate professor at KAIST, explained there's a need among researchers for an open-source hardware framework that can be used to develop NVMe devices.
"Unfortunately, such NVMe hardware IP cores are prohibited to access and redesign from academia," Jung writes. "There exist a few third-party vendors that do hardware IP business. However, their IP cores require expensive 'per-month' unitary prices, ranging from $30K ∼ $45K; the price of single use source code is around $100K. There are even restrictions on modifying the hardware IP and architecture, which is inadmissible in research communities."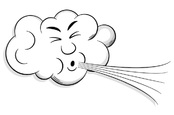 What a cluster-buck! Nutanix and Microsoft to swap licence credits under new Azure deal
READ MORE
Now enter OpenExpress, a framework consisting of hardware source code that automates NVMe control logic in hardware to allow the development of custom devices.
Jung and his colleagues developed an OpenExpress prototype using an Xilinx FPGA board with an UltraScale chip, a PCIe Gen3 interface, and four 288-pin DDR4 dual in-line memory modules (DIMMs) for storage backend emulation.
"At its peak, OpenExpress provides an access bandwidth of 7GB/s," the paper claims. "Our evaluation also shows that OpenExpress can, on average, exhibit 76.3 per cent better performance than than Optane SSD, which is one of the fast NVMe devices on the market."
However, Jung in his presentation slides stresses that OpenExpress isn't claiming to be faster than other fast NVMe devices. It's value is that it isn't encumbered by licensing fees; it's intended to be fast enough for research projects.
"With the product of this study being disclosed to the world, universities and research institutes can now use controllers that used to be exclusive for only the world's biggest companies, at no cost,ˮ said Jung in a statement. ®