This article is more than 1 year old
Forget Terminators, says US military, the next-gen AI battles will hinge upon net infrastructure, not killer robots
Databases, info pipelines, software... 'that is where the fight of 20 years will be won'
The nation to dominate modern warfare with AI will not have necessarily built the most deadly killer robot or algorithm – it'll be the one that has the best infrastructure to support and quickly deploy new technologies in the battlefield, according to US military experts.
Colonel Brad Boyd, the chief of Joint Warfighting Operations at the Department of Defense's Joint Artificial Intelligence Center (JAIC), said the most important work is "all the unsexy stuff." The ability to collect data, curate it, and move it seamlessly across software pipelines to train new systems or improve old models is more critical than developing the best autonomous weapon.
"What we're working the hardest on is infrastructure, that is where the fight of 20 years will be won," he said during a press briefing on Thursday. "It's not who has the most exquisite algorithm – that will be obsolete in 20 years – it will be who has the best infrastructure that will still be around in 50 years."
The JAIC last month awarded a contract worth up to $106m over four years to Deloitte Consulting to build a custom cloud platform named the Joint Common Foundation (JCF) for the Pentagon. The management consultancy firm won't be developing the software itself, in true military contractor style.
Instead, it's in charge of sub-contracting cloud providers that will do all the nitty-gritty work. Said outfits have yet to be decided, it appears.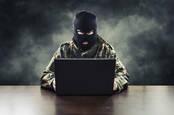 Be very afraid! British Army might scrap battle tanks for keyboard warriors – report
READ MORE
The JCF will act as a centralised hub to store labelled datasets, and contain various tools to help vendors build and evaluate products for the military. 'It will help push and democratise AI across the department," said Nand Mulchandani, JAIC's Acting Director.
The enterprise-oriented platform will be designed to integrate with other environments too, including the Pentagon's $10bn enormo-enterprise-cloud project dubbed JEDI, which is set to be built by Microsoft if the legal wrangling is ever straightened out.
Pulling all the datasets into one easy-to-use repository allows developers to experiment with new algorithms and evaluate them with little fuss. "AI has an insatiable appetite for data. There is no point at which your AI algorithm is done; it is constantly getting updated and tested," Mulchandani added.
Deployment is tricky too, and performance of the machine-learning software may well depend on where on Earth it's being used in. "You can't deploy one algorithm in one part of the world, and expect it to work on another part," Mulchandani added. It requires feeding models on custom data to adapt it for a specific region or application. Mulchandani called the process a "retraining cycle," commenting: "It's something that we have to get really good at."
"The JCF is currently operating off the Platform One cloud, but will be JEDI ready when the enterprise cloud comes online," the JAIC's spokesman told us. The Air Force's Platform One is an ecosystem of software and IT services, including RepoOne, which is made up of a network of "hardened and evaluated containers" and code to harden Kubernetes. ®