What a time to be alive: Floating Apple store bobs up in Singapore
Only accessible through underwater tunnel attached to Casino (and a few years behind the back-blocks of Cambodia)
---
Apple has opened a store housed in a floating glass dome in Singapore's Marina Bay.
The new store can only be accessed through a 45m underwater tunnel from The Shoppes at Marina Bay Sands, a nearby mall attached to a hotel/casino complex.
Apple breathlessly detailed that the store's dome comprises 114 glass panels with exoskeleton-like sunshade rings. Alongside the usual Apple store accouterments, the store will also feature an underwater boardroom.
Click to enlarge
At the apex of the building is a central opening - called an oculus - inspired by the Pantheon in Rome. Unlike the original, the new store's oculus is covered by a glass panel.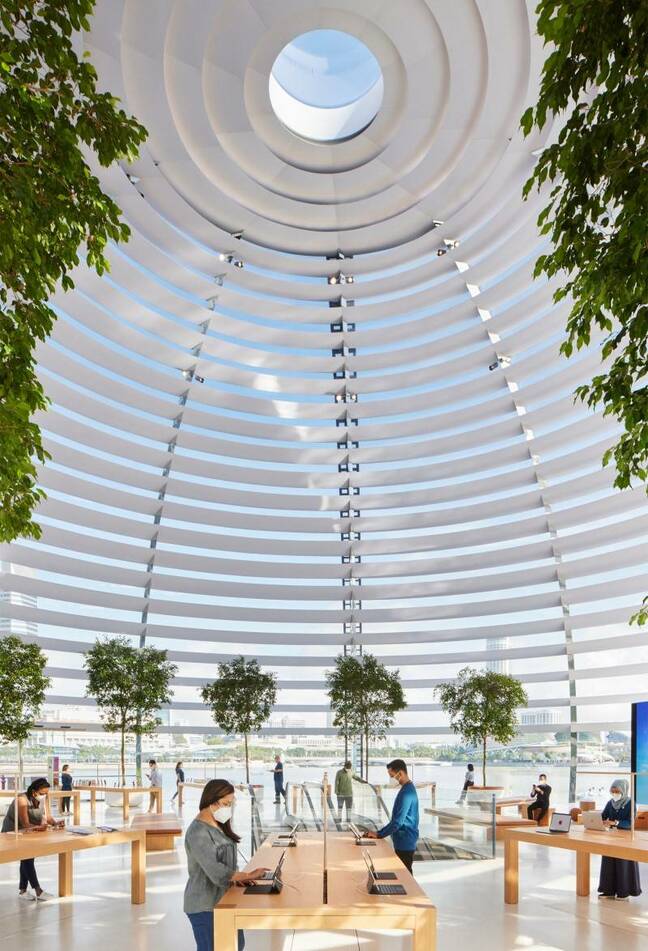 Click to enlarge
The building was designed by British architectural firm Foster + Partners, which also designed Apple's $5bn headquarters in Cupertino, as well as several other Apple stores. The firm's founder, Lord Norman Foster, is behind the designs of The Gherkin in London, and the restoration of the Reichstag building in Berlin.
Apple is late to the floating phone store caper: The Reg spotted the one below in a Cambodian village in 2013 and detailed it in this story.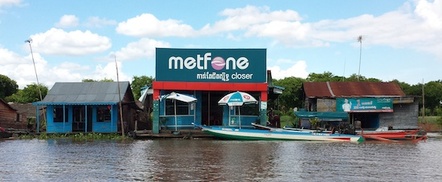 A floating phone shop on Lake Tonle Sap in Cambodia.
Visitors to the Cambodian store need to look out for crocodiles as they disembark. Such hazards are seldom encountered in Singapore. Outside of the financial district, anyway. ®