This article is more than 1 year old
How about a lovely processor thermal trip? Hot day in Italy brings out the banking bork
The only lockdown excursion we'll be taking - courtesy of some heated hardware
Bork!Bork!Bork! Bork leaves the shores of the UK today and returns to Italy, country of culture, history and the finest of bork.
Today's entry in The Register's Bulging Bible of Bork was spotted by eagle-eyed reader "DJ Finsletown" on the mean streets of Perugia, Italy, and shows one of the world's oldest financial institutions in not a little bit of thermal distress.
Our reader speculated that the "WARNING: Processor Thermal Trip" might be related to Intel processors on everyone's favourite operating system, Windows 10, although we've seen similar pop up when elderly hardware with iffy cooling systems get pushed a bit too hard.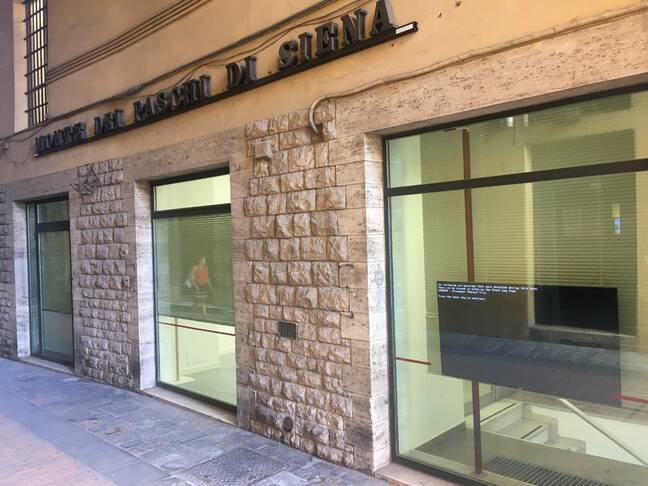 Click to enlarge
Can your bank run Crysis?
The screen can be seen lurking in an alleyway behind the Piazza Italia and a hunt on Google Streetview shows it was resolutely turned off in 2019 with a handwritten note pasted to the front. One can but hope it is the Italian equivalent of "Beware of the Leopard."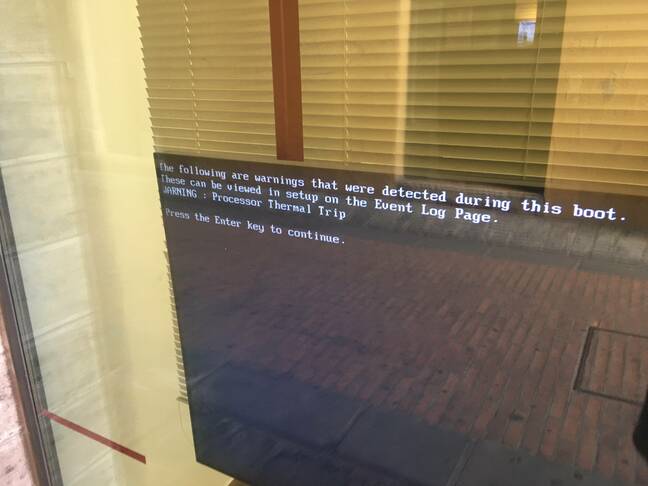 Click to enlarge
Sadly, a 2020 attempt to bring the thing back to life has resulted in thermal induced borkage. Much like the rest of the planet, judging by the images coming out of The Reg's San Francisco office at the moment.
Things getting overheated seems to be a theme for the elderly financial institution, founded in 1472 as Monte di Pietà, it assumed its current form in 1624. Monte dei Paschi di Siena was officially declared a credit institution in 1936 and by 1999 its parent company listed its shares on the Milan Stock Exchange.
Alas, after a frenzied bit of acquisition and shuffling of fiduciary deckchairs, the wheels began to come off as global financial markets tottered in more recent years. The government was forced to step in to prop things up and by 2017 the Ministry of Economy and Finance became the first shareholder of Monte dei Paschi di Siena after some decidedly murky dealings earlier in the decade.
Unusually for the financial crisis, former executives of the bank found themselves hauled up in court following the shenanigans and the former Chairman, Giuseppe Mussari, was sentenced to seven and a half years in jail, according to a 2019 Reuters report.
It is therefore safe to say that things have been pretty hot at the bank over the years.
No wonder the CPU is struggling to cope. ®