Entity list? Pah! Huawei rolls out updated laptops, including a pricey i7 ultrabook
And there you were thinking the annual developer conference was all about software
It wasn't just software that hogged the limelight at Huawei's annual developer conference, the embattled Chinese company's PC hardware got a fresh lick of paint too.
The biggest shift was in the Matebook X, which, in addition to a performance bump, received a radical redesign. The mid-tier MateBook 14 has been kitted out with a Ryzen 7 4800H CPU and other tweaks to up its speed.
The MateBook X - an ultrabook akin to Apple's MacBook Air lineup, and, indeed, you could be forgiven for thinking Huawei borrowed some design cues from Cupertino - was given a dramatically larger trackpad and comes with haptic feedback similar to that used by Apple's Force Touch technology.
Unlike the more potent Matebook X Pro, which touts a bigger screen and integrated graphics, this flavor focuses on portability. The fanless design means the machine weighs 1KG and has a maximum thickness of 13.6mm. Fortunately, the biggest sacrifices here aren't found in key travel (Huawei promises 1.3mm of keypress movement before bottoming out), but rather in expansibility, with the Matebook X 2020 coming with two USB-C ports and a 3.5mm headphone jack.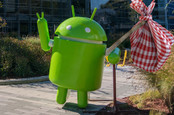 Go Huawei, Android: Chinese telco biz claims it will spread Harmony OS for smartphone to devs come December
READ MORE
The display is a 13-inch 3K affair, with a 90 per cent screen-to-body ratio and 400 nits of brightness. As with other premium machines from the company, the webcam is hidden within a button on the function keys.
Specs wise, you'll find a 10th generation Intel Core i7-10510U chipset. There's also 16GB RAM, a 512GB SSD, and support for Wi-Fi 6. The top-tier version will retail for €1799 (£1,663) when it hits European shelves in October. There's also plans for a cheaper i5 flavor at €1599 (£1,478).
Towards the middle of the laptop pack is the MateBook 14, which receives a more modest upgrade. There's the aforementioned Ryzen chip, as well as a lower-resolution 14-inch 1440p display, with a 3:2 aspect ratio. On the ports front, it ships with a generous collection of connectivity, including two USB-A ports, HDMI, USB-C, and a headphone jack.
The top-tier model will cost €1049 and boasts 16GB RAM and 512GB storage. If you're willing to drop to a less potent Ryzen 5 4600H chip, the 16GB/512GB model costs €949, or €859 for 8GB RAM and 256GB storage. ®