Microsoft has published the kernel for its new Surface Duo smartphone to GitHub, making it easier for third parties to develop their own custom ROMs for the unusual, yet critically panned dual-screen blower.
This, by itself, isn't much of a surprise. Android uses the Linux kernel, and under the terms of the GPL licence, Microsoft is obligated to release all derivative works under the same terms. Where this gets interesting is the fact that Redmond has opted to release the Surface Duo with an unlockable bootloader, allowing punters to flash their dual-screen phones with community-developed software.
So far, no third-party ROMs for the Duo have hit the market. You wouldn't expect them to, either. The Duo only emerged on the market yesterday. These things don't happen overnight.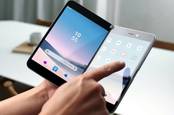 The Surface Duo isn't such an outlandish idea, but Microsoft has to convince punters the form factor is worth having
READ MORE
However, given the easy access to the kernel source – which comes with support for the underlying dual-screen hardware – and the overall permissive attitude to customisation, El Reg would wager it's only a matter of time.
Of course, there's an old saying: "You can't polish a turd." Reviews of the Surface Duo have, so far, been mixed, largely due to the outdated hardware Microsoft's chosen to use.
There's no wireless charging, a relatively small battery, and a single rear camera – which is especially unforgivable when you consider that there's sub-$200 phones shipping with quad-camera setups. The Surface Duo, for the record, costs $1,399.
Worse, the Duo uses a relatively old Qualcomm Snapdragon chipset, and lacks support for 5G. And while these are all complaints that could feasibly be resolved in future versions - and it is laudable Microsoft has committed to three years of OS and security updates - it's hardly what you'd call an auspicious start.
You can take a look at the code yourself over on GitHub. ®
Similar topics