Oracle customers clamor for its hardware. Yup, hardware. It can't build Exadata fast enough
Q1 revenue climbs a couple of points, led by cloud and apps, as COVID fails to bite
---
Oracle this week reported two per cent revenue growth for the first quarter of its 2021 financial year, along with strong demand for its hardware that caused a backlog of orders for Exadata and other equipment.
Revenue reached $9.367bn, up from $9.218bn in the same quarter last year and over $150m ahead of guidance. Cloud services and licence support accounted for 74 per cent of revenue; licences and hardware were each responsible for nine per cent; and services hauled in the remaining eight per cent. Those proportions all remained unchanged over the year. GAAP net income rose five per cent to $2.3bn.
Operating income, the measure of profitability that excludes all operating expenses including wages, depreciation and even stationery, grew eight per cent to $3.211bn and delivered the best such result for three years. The full numbers for the quarter, ended August 31, are here [PDF].
CEO Safra Catz was very pleased with the past three months, stating: "Our mix of business is increasingly favorable. What that means is that our growing businesses are growing faster and are now larger than our declining businesses."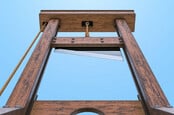 Sources: Oracle Commerce Cloud devs laid off as platform struggles to gain traction, move to modern architecture
READ MORE
Fusion ERP and Netsuite grew 33 per cent and 23 per cent respectively, and other apps put up similar numbers.
Hardware also did well. While Catz said SaaS and cloud are the IT goliath's biggest growth areas, she said: "Exadata and some of our Oracle specific hardware … continues to do well."
"Revenue in Exadata was up 15 per cent. Bookings in our strategic hardware, also up very, very high double digit," she added. "And we have actually an enormous Exadata backlog. It's … more than double what it was last year."
Oracle is also seeing strong demand for its new Cloud@Customer on-prem Oracle cloud.
"We think that growth here is going to be explosive," said chairman and CTO Larry Ellison on a conference call with analysts on Thursday. "We expect this to be one of the great stories this fiscal year. We think this is going to be triple-digit growth … and the other thing is it's just going to preserve our database franchise.
"No one, not Amazon, not Microsoft, not Google, nobody, but Oracle can give customers a complete public cloud in their data center behind their firewall."
Ellison also disclosed that Oracle has previously tried a similar offering, without much success.
No one, not Amazon, not Microsoft, not Google, nobody but Oracle can give customers a complete public cloud in their data center
"Full disclosure, we had a version one of this that was rather difficult to install and difficult to use," he said. "And version two is kind of the extreme opposite. We learned a lot. And version two is, you know, really plug and play, goes in very, very fast."
Ellison also made much of the fact that Oracle is apparently the only corporation to offer both IaaS and SaaS, and said the company plans to expand both quickly.
"Oracle Cloud Infrastructure data (OCI) centers are opening all over the world at a record pace," he said. "We now have 26 OCI regions live around the world, edging out Amazon AWS, which currently has 24 regions, and will be adding at least another 10 regions in the next nine months. We're not slowing down. We're speeding up."
Oracle's quarterly balance sheet suggests otherwise: its spending on hardware was $246m, down from $272m in the same quarter last year.
Overall the database biz feels it is almost untouched by the COVID-19 pandemic, although most of the company's staff continue to work from home.
Catz briefly mentioned Oracle's potential purchase of TikTok though only to say she wouldn't discuss it. Barclays analyst Raimo Lenschow jokingly expressed disappointment at that edict, saying: "I wanted to ask about the Enterprise Edition of TikTok, but you said I shouldn't." ®