This article is more than 1 year old
Nvidia says regulators will be 'very supportive' of $40bn Arm buy despite concerns about chip designer's independence
Meanwhile, co-founder petitions UK.gov to keep HQ and jobs at home
Nvidia expects its $40bn buy of chip designer Arm to take over a year to close and to involve plenty of discussions with regulators – ones that will be interested in how the "Switzerland" of semiconductors can remain independent and still appeal to its new owner's rivals.
As previously reported, a deal was agreed this morning and the companies were at pains to insist that future Arm antics would continue to happen in Britain. Nvidia CEO Jensen Huang told reporters that not only would the chip designer's IP remain registered in the UK, but Arm itself would also still be based there.
Huang went on to boast about the creation of a "world-class AI laboratory" in Cambridge, comparing the project to the Large Hadron Collider or Hubble Space Telescope. A cynic might point out that the early days of Hubble were somewhat less productive than hoped due to a manufacturing cock-up. The same, Huang hopes, will not be said for Arm once under the Nvidia umbrella.
AI bragging rights aside, the Nvidia CEO also revealed that Arm's Mali GPU – used in many, many mobile devices – would continue to be developed, and that despite the acquisition, Nvidia was still keen on using RISC-V.
Huang observed that customers were "very satisfied and very happy with Mali, and we're going to continue to offer that." However, Nvidia's chief went on to tell reporters that for those "who would like to have a larger, richer ecosystem around AI computing, accelerated computing," Nvidia would be very happy to introduce them to its own GPU.
"The two," he said, "will be very complementary."
Or maybe one. Alan Priestley, research director at Gartner, told The Register that while he noted that Mali would be be maintained, "in the longer term I would expect there would be a single GPU IP block."
Priestley also highlighted that with the majority of server workloads being x86-based, "the acceptance of Arm within the data centre remains a challenge." Nvidia could shove Arm-based processors into its DGX servers, but Nv "could do this today using the currently available Arm server CPUs," he told us.
That is, rather than, say, blowing $40bn in cash and stock.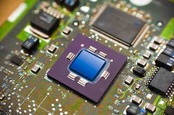 Chips that pass in the night: How risky is RISC-V to Arm, Intel and the others? Very
READ MORE
As for RISC-V, Huang highlighted the "ecosystem richness of Arm," which he said "distinguishes it from RISC-V", although he added that Nvidia would be continuing to use RISC-V for the company's internal CPUs and controllers. Nv uses RISC-V cores inside its GPUs as internal control logic.
There is every chance RISC-V could benefit as Arm licensees ponder the future of the Arm architecture despite reassurances that the chip designer's much-vaunted independence won't be compromised by Nvidia.
Geoff Blaber of analyst house CCS Insight highlighted that this independence is "critical to the ongoing success of Arm." Compromising that could well erode Arm's value and "accelerate the growth of RISC-V as an open-source alternative."
Arm CEO Simon Segars insisted the firm would maintain its existing business model and "continue to operate that with a level of independence that means we can still serve the entire world semiconductor industry, and with our licensing model... we don't see that changing."
Competition and criticism
Not everyone shares Segars' and Huang's boundless optimism for Arm and its UK origins. An open letter to the UK Prime Minister Boris Johnson purporting to be from Arm co-founder Hermann Hauser takes a different line, worrying that jobs may go abroad, Arm might lose its "Switzerland of the semiconductor industry" status, and Arm itself will only be allowed to sell to whoever the US says it can. Hauser asked that "Britain... get an exemption from the US CFIUS regulation so that UK companies are guaranteed unfettered access to our own microprocessor technology."
Good luck with that, Hermann.
Perhaps with half an eye on the regulatory hurdles that await the acquisition, Huang added: "The virtues of independence ultimately result in openness and fairness."
Nvidia might need to take a bit of a run at those hurdles. Arm's licensees, such as Qualcomm, would be forgiven for not being entirely supportive of the whole thing. Blaber added: "A huge diversity of businesses from Apple to Qualcomm are dependent on Arm and will be motivated to unite in opposition."
While noting that it was still early days, Priestley told us: "Nvidia pursuing a wider market will no doubt raise competitive concerns."
"The regulators," said Huang hopefully, "are going to be very supportive of this." He said he expects things to take over a year, including "a fair amount of discussions with regulators to educate them about the technology... [and] the market dynamics".
Nvidia is not buying Arm's Internet-of-Things services, we note.
The Register asked Arm-licensee Qualcomm and the RISC-V Foundation what they made of the development and will update should a response be forthcoming. ®