Brit mobile network EE follows O2 by ending trading relations with retailer Dixons Carphone
'It's hard to see how Carphone can turn around its mobile business'
BT is ditching a two-decade trading agreement with Dixons Carphone in preference of selling services via its own network of high street stores, months after O2 called time on its contract with the retailer.
"We have taken the hard decision to not renew our EE Mobile contract with Dixons Carphone, and shift our focus and investment to growth in our own stores and online channels," BT said in a statement.
This determination came after "many months of challenging discussions and negotiations," the telco added.
"However as our strategy moves toward convergence and our focus on customer value and retention increases, we will be resetting our distribution strategy to prioritise sales and service in our own channels."
No customers will be "affected by this change," BT claimed.
Back in March, Telefónica-owned O2 ended its agreement with Dixons Carphone, with that cessation understood to be related to the retailer's decision to shutter all 531 of its own standalone Carphone stores.
The exit of EE Mobile from the Currys' owners outlets means that out of the so-called big four telcos in Britain, only Vodafone has a reseller agreement with Dixons. Three ended its airtime contract with Dixons back in 2013.
So what's causing the latest upheaval? Even before COVID-19 hit, customers were hanging onto smartphones for longer, and buying phones separate to connectivity or as part of a more flexible bundles. This is a trend which has become more pronounced, and has put pressure on Dixons' sales motion, forcing it to rethink the business and renegotiate agreements with telcos.
'The Group will ... no longer be encumbered by historic sales volume targets'
CEO Alex Baldock, who inherited the problem from Seb James, has reworked things to try to make the loss-making Mobile unit economically viable, though COVID-19 delayed the time frame for the business unit to break even to fiscal '22.
Sales in Mobile plunged by a fifth in Dixons Carphone's financial year ended 2 May to £1.589bn and it reported a loss before tax of £104m.
Dixons said in July when those financials were filed that it had parted with O2 in March, renegotiated all legacy network contracts, and the remaining vendors would "substantially roll off" during the current financial year.
"As a result, the Group will then no longer be encumbered by historic sales volume targets," it said.
Attempts to transform the Mobile business are among wider initiatives across the group to improve online sales, provide more credit services, make it easier for customers to shop at Dix Car, both in its stores and via its web shops.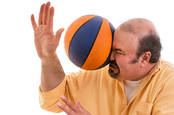 Dixons Carphone smarting from £440m loss as it writes down goodwill on mobile biz
READ MORE
According to a trading update last week, Dixons said revenue at the Mobile business had fallen 56 per cent year-on-year in the 12 weeks to 29 August.
In a statement about the EE deal, Dixons said that after "lengthy discussions we have agreed that our contract with EE to sell pre-and post-pay will come to an end this month."
It continued: "Our financial plans for mobile and our support for customers currently on an EE connection are unaffected... We are well under way with our strategy of moving to a new, more flexible and transparent mobile offer that gives better value to our customers, and this offer is set to launch early next year."
This means Dixons Carphone now has contracts for airtime in place with Vodafone, (Voda MVNO) Voxi and Virgin Media.
Ben Stanton, senior analyst at Canalys, told us it is "not clear how Dixons will reincarnate" its mobile biz, "but the slowing rate of customer tariff refresh has applied unwelcome pressure in recent years."
He added: "For me, the news is particularly interesting in the wake of the closure of standalone Carphone Warehouse stores. As Carphone moves to a shop-in-shop inside of Currys PCWorld, it is actually moving to a very different type of retail environment, it will be more frequently found in a big retail park, and less so in a city centre. So it removes a key competitive angle in smaller high-street locations, where the network operator stores are all located. So suddenly, Dixons has a little less leverage over the operators than it used to."
Striking a rather more fatalistic tone, Kester Mann, director of consumer and connectivity at CCS Insight, said Dixons Carphone has been "caught in the crossfire of dwindling sales of mobile phones and high-street apathy."
He concluded: "With the recent loss of two of its largest customers, it's hard to see how Carphone can turn around its mobile business in a market now far more orientated toward retention than acquisition." ®