Android manufacturers often lean towards custom UIs in a bid to distinguish themselves from the competition. Among that camp is Chinese smartphone vendor OPPO, which today introduced the latest update to its Color OS platform.
Running on Android 11, which was out last week, ColorOS 11 is predominantly focused on form rather than function.
The biggest changes have been made in the always-on display, which now lets you add their own custom text elements into the design. And, a bit reminiscent of an old Alcatel brick phone from the early 2000s, you can create their own custom ringtones from 10 pre-built melodies.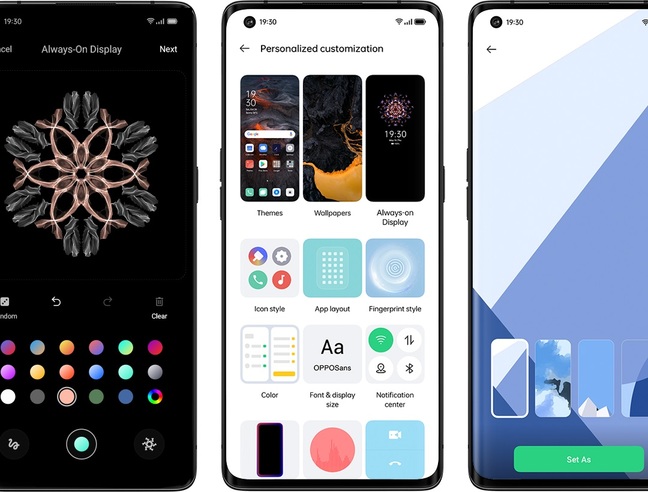 Customisation options
Notifications have also been given some love. If you receive multiple pings within a short amount of time (like if you have a friend who texts in short staccato bursts), ColorOS 11 can turn them into a coherent musical melody, rather than the same sound repeated over and over again.
New features
OPPO has promised ColorOS will be more efficient than previous versions, with RAM utilisation efficiency improved by 45 per cent. This, the firm said, boosts response rates by up to 32 per cent and frame rates by as much as 17 per cent. While that sounds promising on paper, the proof will inevitably be in the pudding, particularly when you consider ColorOS 11 will be deployed on devices as old as the original Reno, which dates back to early 2019.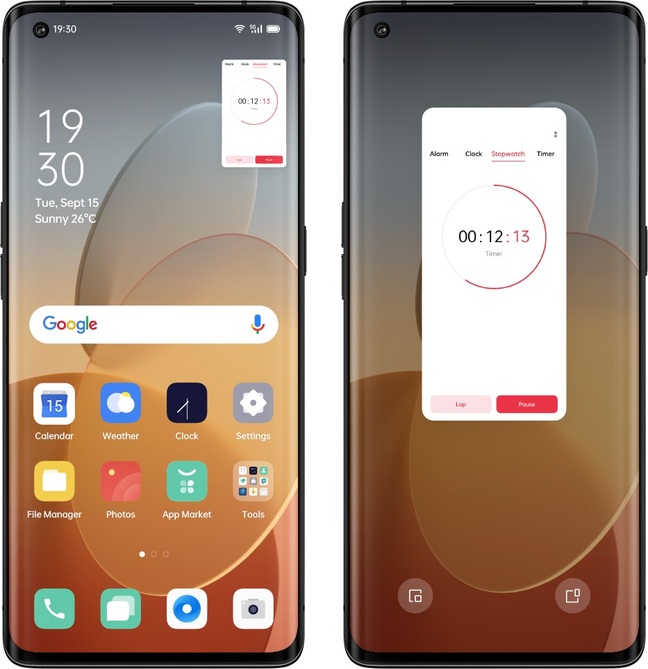 Flexdrop
Separately, Core OS 11 has landed with a new multitasking feature that pre-loads six of the user's most commonly used applications to reduce wait times.
On the functionality front, ColorOS 11 introduceed a new multitasking system called Flexdrop, which offers a more PC-like windowed experience, with apps floating above the home screen.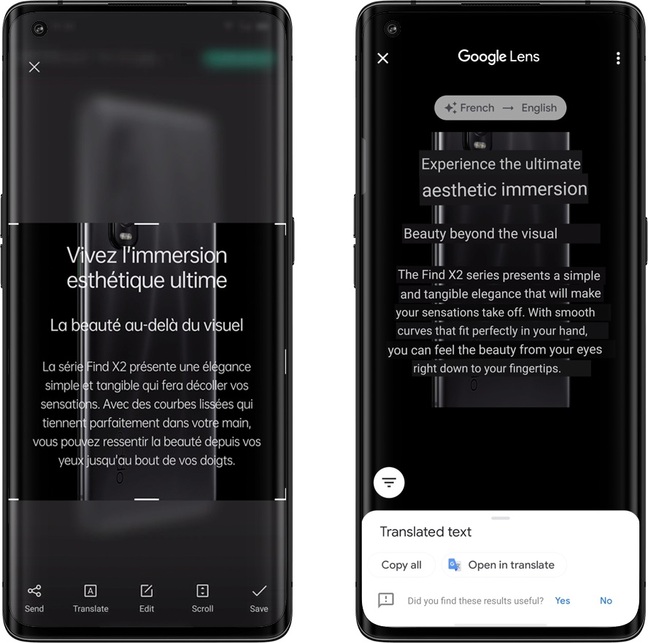 Three-finger translate
There was also an integration with Google Lens, allowing punters to translate words on screenshots, images, and webpages with a three-fingered gesture.
ColorOS 11 is available from today as a beta. Well, almost. The company has swerved European customers for the pre-release period, which The Reg understands is due to concerns over GDPR compliance. Given that several other phone vendors run beta programmes in Europe, we're not exactly sure what the problem is here.
The Register has asked OPPO to clarify.
A formal release will arrive in the coming months, with the latest Find X2 and Reno3 flagship devices to receive it first, followed by other older and mid-range devices in the firm's stable. In total, the company said it aims to bring ColorOS 11 to more than 28 devices. ®