This article is more than 1 year old
Apple takes another swing at Epic, says Unreal Engine could be a 'trojan horse' threatening security
Taking away the ability to impose rules on developers 'hugely damaging to the public.' claims iThing slinger
Apple has responded to an attempt by Epic Games to get its games back in Cupertino's App Store, as the two tech giants contest the fairness of compelling developers to hand over 30 per cent of revenue for applications in the software souk.
Apple, the world's most valuable publicly listed company by market capitalization, does not hold back in its filing [PDF], accusing Epic of "one of the most egregious acts of sabotage that Apple has experienced with any developer," claiming that the games maker "activated a hidden payment mechanism in Fortnite to slide a change into the app that blatantly evaded App Review."
One of the most egregious acts of sabotage that Apple has experienced with any developer
The effect of Epic's modification – made on 13 August – was that customers could pay 20 per cent less by paying for in-game stuff directly from the app, rather than via Apple's payment system. Apple maintained that "the commission is the return on Apple's investment in the App Store and the full suite of IP, tools, and services Apple offers to developers."
Apple booted Epic's apps out of the App Store on that same day in August, with the games maker filing its lawsuit in the United States a few hours later. Apple also revoked all of Epic's developer tools, smacking updates for all programs using the games developer's Unreal Engine.
Apple also accused Epic of using the case as a publicity stunt. "By July 2020, interest in Fortnite had decreased by nearly 70 per cent as compared to October 2019. This lawsuit (and the front-page headlines it has generated) appears to be part of a marketing campaign designed to reinvigorate interest in Fortnite," the iTitan maintained.
Don't put them back in the Store!
Epic's original complaint claimed Apple's terms for software developers, which require all software sales and in-app payments to go through Apple's own payment system and be subject to a 30 per cent commission, are "anti-competitive restraints and monopolistic practices." Epic would like to see "choice and innovation in app distribution channels," and described the 30 per cent cut as "exorbitant."
Apple's latest filing was a response to an Epic request for a temporary restraining order so that its own apps such as Fortnite as well as third party apps using Unreal Engine would continue to be available in the App Store. Apple, on the other hand, effectively wants to block not just Epic's titles but all Unreal Engine development and deployment on iOS.
On 24 August, a northern California district court partly granted Epic's previous request asking for reinstatement of its developer tools though the court stopped short of reinstating Epic's games in the App Store, stating that it was "in favor of granting a temporary restraining order based as to the Unreal Engine and other affected developer tools," but not for Fortnite and other games. This order applies only "until the court issues an order on the motion for preliminary injunction."
The ruling remarked that: "While the court anticipates experts will opine that Apple's 30 per cent take is anti-competitive, the court doubts that an expert would suggest a zero percent alternative. Not even Epic Games gives away its products for free."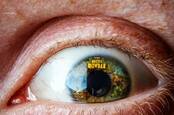 Epic Games gets itself epically banned, launches epic Fortnite death match with Apple over App Store's epic 30% cut
READ MORE
Epic then filed its formal motion for a preliminary injunction, which if successful would see Fortnite back in the App Store, as well as continued protection for Unreal Engine-powered games, on 4 September. This new filing is an opposition to the motion, but in between the gunfire – on 9 September – Apple filed its own countersuit for breach of contract.
The issue of whether or not Apple's 30 per cent cut is excessive is one thing, but there is another principle at stake here, which is the mega-corp's ability to control and curate all the software which a user can install. "Apple would face incalculable harm if this Court issues a preliminary injunction," the biz claimed.
Apple referred to the rules it imposes on developers and stated that "stripping Apple of its power to enforce those rules would also pose an imminent threat to Apple's customers' data (including children's data), to the safety and security of the App Store, and — more broadly, to the integrity of the iPhone."
The key point is the impact of a legal requirement on Apple to allow installation of software which it has not approved. "Further intrusions of secret and unauthorized code would be hugely damaging to the public," Apple claimed. The Silicon Valley outfit is equally unhappy with the insistence that applications using Unreal Engine are not blocked. "Epic could use Unreal Engine as a 'trojan horse' to enable developers to insert other unauthorized features that compromise customers' security and privacy into apps," claimed Apple's filing, which dramatically added: "Epic is a saboteur, not a martyr."
The existence of curated platforms has always been a trade-off between safety and security on the one hand, and the fact that the user gives up a measure of their control over the device they have purchased on the other. Apple vs Epic touches on this exact issue, as this latest filing shows. The next step is a hearing on the motion for preliminary injunction which is set for Monday, September 28, via Zoom video conference. ®