This article is more than 1 year old
'Work is an activity not a place' got tired on LinkedIn about three months ago, but Citrix just based its new logo on the idea
Dot over an X instead of an I 'illustrates our commitment to empowering every individual'
Logowatch Citrix has "unveiled fresh thinking about what employee experience means" and launched a new logo to prove it.
Ooh! Fresh thinking. All of us here at The Register love that. What you got, Citrix?
"Work is no longer a place," says Citrix executive veep of strategy and chief marketing officer Tim Minahan. "It's happening in kitchens and basements, in parks and on sidewalks and scaled back, socially distanced offices."
Tim: let's have a chat because the whole "Work is an activity, not a place" thing was big on LinkedIn for about a week in May and everyone got tired of that pretty quickly.
Citrix's CEO David Henshall is a bit further up the food chain. Maybe his blog post explains the fresh thinking.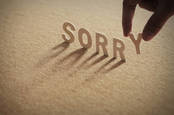 A memo from the distant future... June 2022: The boss decides working from home isn't the new normal after all
READ MORE
He opens with some history: "Thirty years ago, Citrix pioneered a radical idea: that office work didn't have to be constrained to the office."
What? The idea that work can happen outside the office is 30 years old? That doesn't sound super-fresh.
Henshall adds: "As the world of work is constantly changing, we believe now more than ever that delivering a great employee experience is key to unlocking human potential and helping organizations innovate through change."
And there we were thinking that software companies usually make sales by offering lousy experiences that make it hard to get stuff done.
To demonstrate its newfound freshness, Citrix has updated its logo.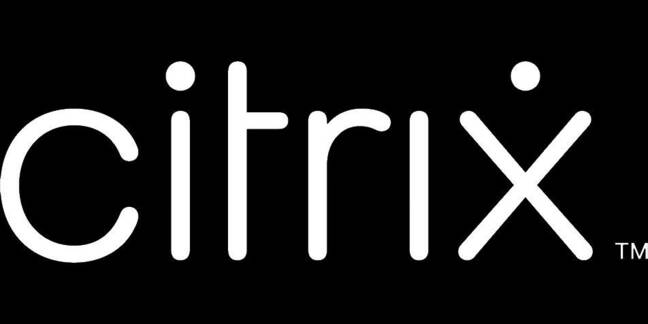 The new Citrix logo
"Lighter, rounded letters warm up and modernize our iconic wordmark," says the company's new brand guidelines. Cast your eyes to the right in the logo above and you'll see "the subtle gesture of the dot moving over the X to depict a human-like form" which apparently "illustrates our commitment to empowering every individual." The new logo comes in black, white, and a few shades of teal.
Initial response to the change has not been entirely favourable.
When your company sees a resurgence due to #WFH what do you do to celebrate? Yep, you design a new logo that makes you look like a 1990's has been :-( @Citrix #Citrix #ItIsANoFromMe #BringBackTheOldLogo pic.twitter.com/8HtLauCqPn

— Jane Rimmer (@Rimmergram) September 15, 2020
Citrix has also created a "compact mark" to serve as "an informal gesture and introduction to the Citrix experience."
The compact mark uses the new dotted X and adapts it into ten different variations that Citrix shows off in this 2.8MB GIF that we'll let you visit of your own accord.
Citrix says the 10 variants make the glyph "a dynamic, ever-changing mark that creates a visual metaphor for a collective of individuals." The company wants all ten of the variants out there, telling marketers: "When a using static mark, you must use multiple variations of the mark within each application to enforce the ideas of individuality and diversity. For example, branded merchandise, like baseball caps, should use multiple compact marks from the suite."
Which sounds like the new logo could be a handy job-creator for graphic artists and branded-tat-makers. Which is mighty good of Citrix to send some work their way now that it has seemingly splashed on corporate branding consultants. ®