This article is more than 1 year old
Sounds like Spotify and Epic have been chatting: Music streamer blasts Apple One service as 'anti-competitive'
Cupertino's subscription bundle favours its own products, says choons slinger
Spotify has claimed Apple's new subscription bundle, Apple One, will "disadvantage competitors" and "threaten our collective freedoms to listen, learn, create, and connect".
In a statement, the streaming service argued Apple One will "deprive consumers by favoring its own services" and urged regulators to take action against what it perceives to be "anti-competitive behavior".
Announced yesterday at Cupertino's Time Flies launch event, Apple One bundles the firm's various subscription services into a single monthly payment. The product is organised into several tiers, with the base Individual subscription retailing at £14.95 ($14.95), and including Apple Music, TV+, Arcade, and 50GB of iCloud storage. For £5 or $5 more, you can share that subscription with up to five people.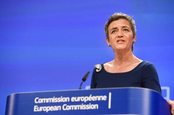 EU lumbers towards Apple probe as Spotify cries foul over App Store's 30% cut
READ MORE
There's also a Premier package, which costs £29.95 ($29.95) per month. In addition to the aforementioned services, this bundles Apple's new Fitness+ product as well as News+.
In comparison, combining Netflix's standard plan, which supports HD streaming, as well as Spotify Premium, costs roughly £20. Adding Google Play Pass and 100GB of Google One storage brings that total to £27.
This is not the first time Spotify has called upon the anvil of regulation against Apple. In June, the European Commission commenced investigations against the company, following complaints from Spotify about Apple's in-app payment policies, which it alleged are designed to give an unfair advantage to its own products, like Apple Music.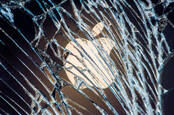 Epic move: Judge says Apple can't revoke Unreal Engine dev tools, asks 'Where does the 30 per cent come from?'
READ MORE
The previous year, Spotify began a PR blitz called "Time to Play Fair", again centred on the App Store payment rules and Apple's 30 per cent cut, which it claims are driving up costs for its customers.
The Register has contacted Apple for comment, but it told Reuters: "Customers can discover and enjoy alternatives to every one of Apple's services. We're introducing Apple One because it is a great value for customers and a simple way to access the full range of Apple's subscription services. We'll be recommending the Apple One plan that saves you the most money based on the subscriptions you already have. It's perfect for anyone who loves any of our services and wants to get more for less, and it's especially great for families. Also select services included in Apple One are available to enjoy on non-Apple devices, and you can cancel anytime."
Of course, neither party are particularly sympathetic characters. Spotify, for example, is often criticised by musicians for its poor compensation system, which offers a pittance per-stream. This prompted saccharine pop starlet Taylor Swift to pull her entire back catalogue from the platform in 2014, only for her to return in 2017 after some arm-twisting by management. ®