Dell cuts jobs again... which in Dell-speak is 'addressing cost structure to make sure we're competitive'
HCI hit, security slugged, UXers axed, solutions peeps' jobs dissolved
---
Dell has made a new round of layoffs.
The Register understands staff in many global locations were told of their fate this week, and that hundreds were thanked for their service and told it's not you, it's this virus-riddled economy.
Even product lines in which Dell says business is booming, such as hyperconverged infrastructure, have seen staff numbers reduced. Forums that discuss this sort of thing carry reports that an entire user experience team has been axed, with jobs also gone among security-centric staffers and internal IT.
Dell did not answer The Register's questions about the extent of the redundancies or particular areas of the business it has chosen to trim.
The company did issue a statement that starts: "Dell's priority continues to be taking care of our team members, so we can take care of our customers and our business, to ensure they're healthy and strong for the long-term. We're also evaluating our business to make sure we have the right number of team members in the right roles and in areas where customers need us most.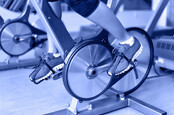 Dell 'exploring' VMware spin-off, insists they must keep their special relationship
READ MORE
"And, we're addressing our cost structure to make sure we're as competitive as we should be now and for future opportunities."
According to Dell, this round of job cuts is the result of a regular organizational review and that such efforts "always results in some job loss or restructuring."
The statement continues: "We recognize that there is nothing routine about today's environment. We updated our team today with this information so they understand the actions occurring this week. Every decision we've made up to this point is to make sure we're doing what's best for the long-term health of our company and our team."
The Register understands that severance packages are more-than-decent, but that the ax has fallen quickly and workers given the chop will finish up this week.
The nature of the tech business means that some products lose currency and job cuts follow, often at the same time as furious hiring to bring on new staff with new skills. IT is also supposed to make organisations more efficient, which can lead to lower demand for labor. Dell is not immune to either of these forces. Indeed, its 150,000-plus staff surely realize that the cloud is a major challenge to many aspects of Dell's business and that the company is trying to bolster its share price by exploring a spin-out of VMware. ®