Ah yes, Sony, that major player in the smartphone space, has a new flagship inbound: The Xperia 5 II
Snapdragon 865-powered, 120Hz tall boy focuses on fun and games
Hoping to regain ground lost to competitors in China and South Korea, Sony today unveiled its latest flagship smartphone: the €899 Xperia 5 II.
Sony was once one of the first companies to get behind Android and pushed out a range of smartphones much loved for their design and features. But the days of the Walkman phone have passed, and the Japanese firm is vying to keep pace with high end Android-slingers like Samsung.
As you'd expect from a late-2020 device, Sony's latest handset includes support for 5G, as well as other design quirks seldom found on contemporary blowers, including dual front-facing speakers and a 3.5mm headphone jack.
From the outset, Sony has positioned this as an entertainment device with keen photography chops. The display is 120Hz, allowing smoother UI animations and gameplay. Meanwhile, it offers a touch responsiveness of 240Hz. As with its predecessor, the 6.1-inch FHD+ display uses a tall 21:9 aspect ratio, rather than the more common 16:9 and 18:9 ratios, which will allow punters to watch content in that ultra-wide format without encountering "letterboxing."
On the photography front, Sony has touted its ultra-fast autofocus system, which it said can perform up to 60 calculations per second, allowing for 20fps AF/AE burst photography. It has also opted for a different approach to camera etymology, demarking each lens on the triple-sensor system not by its function (ultrawide, macro, etc.) but rather by its focal length. These are 16mm, 24mm, and 70mm respectively, each packing a 12MP sensor. There's also the option to record 4K HDR footage in 120fps, which can produce slow-motion videos of 24 fps, with an option to record in the same native 21:9 aspect ratio used by the device.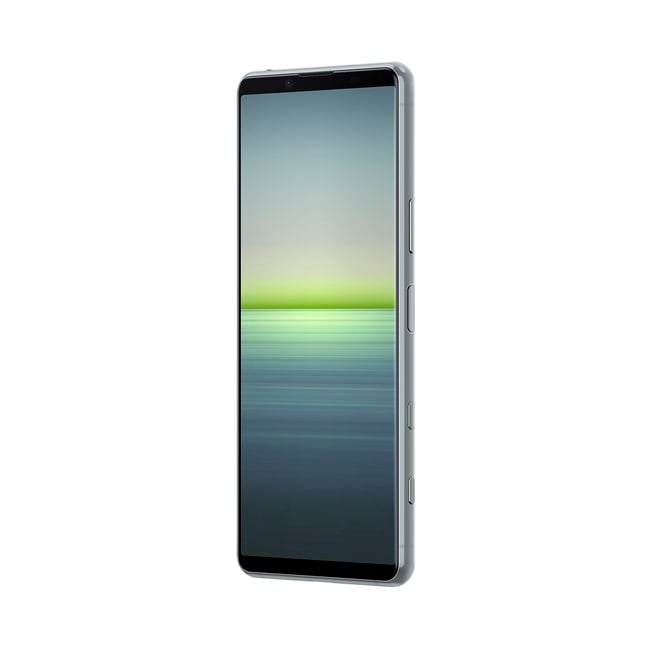 As for chipset, Sony has used the tried-and-tested Qualcomm Snapdragon 865 platform. While this is no slouch, it debuted in February on the Samsung Galaxy S20, and has since been surpassed in performance by the Snapdragon 865+. Qualcomm is also expected to introduce the 865's successor in the coming months based on a 5nm process and offering several key battery life and performance advantages.
Storage options include 128GB and 256GB, based on an as-yet-unknown flavour of UFS. While this will quickly fill up if you're prone to capturing lots of 4K footage, you can at least expand it with a micro SD card. RAM is a respectable 8GB, while the battery is rated at 4,000mAh.
The Sony Xperia 5 II embodies what you'd expect from a premium device, and sticks to the Japanese conglomerate's known competencies: entertainment and photography. However, it's been some time since Sony was a force in the smartphone space, eclipsed by the likes of OPPO, Xiaomi, and Samsung, and the firm has historically struggled to compete on price.
There's been no shortage of left-field missteps by Sony on the design front, like the PlayStation-inspired Xperia Play, and the universally panned Sony Tablet P. And although these products remain firmly in the rear-view mirror, they came at a critical time and resulted in Sony losing important ground.
Will the Xperia 5 II reverse that trend? Mobile analyst Paolo Pescatore isn't convinced, and said Sony "faces a monumental task of restoring user confidence and swaying customers from rivals."
"Even with its latest premium device, it feels like Sony is one step behind. Not including 8K video capture/recording is a huge oversight. This would have been a great addition in line with Sony's heritage in content creation and production for unique storytelling," he argued. ®