This article is more than 1 year old
Nvidia GeForce RTX 3080 debut derailed by website glitches, bots, lack of supply
Chip giant dinged for failing to block automated buying
Analysis Nvidia launched its GeForce RTX 3080 graphics cards on Thursday and promptly sold out from its online store, to the annoyance of more than a few would-be customers who were left empty-handed.
Part of the problem was inadequate technical infrastructure, which failed under heavy load. Bots also played a role, snatching up available units for resellers before those trying to buy the devices for themselves could place orders.
And the situation was made possible in the first place by the mismatch between customer demand and available inventory, which may have been constrained more than usual as a consequence of the effects of the COVID-19 virus pandemic on the technology supply chain.
Asked to comment on the backlash brewing in various online forums, specifically on the questions put to the chip giant in this post, an Nvidia spokesperson responded with a copy of the statement the company already posted to its forum.
"We saw unprecedented demand for the GeForce RTX 3080 at global retailers, including the Nvidia online store," Nvidia stated. "At 6am pacific yesterday we attempted to push the Nvidia store live. Despite preparation, the Nvidia store was inundated with traffic and encountered an error. We were able to resolve the issues and sales began registering normally."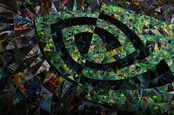 Nvidia says regulators will be 'very supportive' of $40bn Arm buy despite concerns about chip designer's independence
READ MORE
Nvidia insists it's "doing everything humanly possible, including manually reviewing orders" to block bots and scalpers from its online store.
But aggrieved punters expressed skepticism of the GPU goliath's efforts. One reader who wrote to us about the snafu, and asked not to be named in this story, found it galling that a company claiming competency in AI cannot manage to stop scalper bots.
In response to Nvidia's online statements, an Nvidia forum member writing under the name SegosaurToy posted a reply on behalf of the GeForce community.
"This does not address any of the underlying issues that botched the launch in the first place, and these cards will almost certainly end up in the hands of bots and/or scalpers rather than actual fans," the post stated. "We (the community) strongly discourage Nvidia from posting any new stock until they can guarantee these cards will end up in the hands of their fans and have implemented basic storefront security, such as CAPTCHAs and anti-bot countermeasures."
The missive went on to demand specific commitments from Nvidia leadership to ensure fans get access to Nv's products. To date, this has taken the form of advising the Nvidia Store dev team to implement a CAPTCHA test – which, in one particular test, a deep learning system only managed to break about 98 per cent of the time. Perhaps other puzzles are tougher for computers to crack. In any event, the AI biz says it will have more cards available for sale next week.
Defenses against bots do have some effect on automated buying, the admin of e-commerce arbitrage service BounceAlerts said in a conversation with The Register, but these protection mechanisms tend not to last.
Cat and mouse game
"Countermeasures do indeed work," the operator said while declining to get into specifics. "At the end of the day, it's a cat and mouse game. Same way in sports, when one team makes adjustments on [the] defense side of the field, the other team has to adjust."
The fact that Facebook took down more than two billion fake accounts in 2019 suggests automated software continues to play a role in account creation and is managing to evade detection often enough to be useful.
BounceAlerts offers a $75/month subscription membership that provides various arbitrage-related services including e-commerce and auction bots – it essentially quickly identifies stuff that can be bought and resold at a higher price, netting a fast buck in the process. Some of its members managed to buy 30 or more of Nvidia GTX-3080 cards within minutes of release, we're told.
While these graphics cards can't presently be had for their list price – $699.99 for one particular model at Best Buy – they can be found on eBay for twice that.
There are laws against the automated buying of concert tickets, such as America's 2016 Better Online Ticket Sales Act. But efforts to pass federal legislation to ban bot-based buying, such as the Stopping Grinch Bots Act of 2018, have yet to be approved.
Website terms of service may forbid automated interaction, but lawsuits over such things tend to arise only when there's serious abuse or competitive chicanery. Companies aren't particularly motivated to sue those buying their stuff in large amounts.
"We have corporate lawyers that work with us to ensure everything we do is in legal terms," the admin for BounceAlerts told us, insisting that it's not in the company's interest to break the law.
From BounceAlert's perspective, Nvidia is responsible for the snafu due to the way it handled the product release and its failure to plan for demand.
Nvidia said its graphics cards would go on sale at 0600 PDT but actually released them two hours later, the arbitrage biz told us.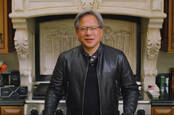 You're stuck inside, gaming's getting you through, and you've $1,500 to burn. Check out Nvidia's latest GPUs
READ MORE
"All consumers were flooding the timeline complaining of bots at 6am but it was more of an issue [that] Nvidia never released any stock at the correct time [and didn't] update their consumers," the BounceAlerts admin said. "When stock was released, we alerted everyone within our group and the software was able to checkout additional amounts of cards for people. A lot of people were able to purchase their personal graphic card manually while some others were able to purchase for [the] simple aspect of reselling."
The admin also pointed to Nvidia's lack of product supply.
"Like every hyped product, if the demand outweighs the quantity, prices go up," the admin explained. "I, myself, have on numerous occasions had to purchase resale products for something I missed out on. I've spent $2,000-plus on a specific pair of shoes that retailed $170. It sucks paying over retail but sometimes we all have to spend a little extra to get what we love."
Asked about their bot tech, the BounceAlerts admin said the company consists of self-taught programmers who started out in Python, transitioned to JavaScript, and continue to look at other options.
"We're passionate and driven individuals who believe that people can make a living, working from the comfort of their home and now their phone with our help," the admin said. "Our #1 goal, open the eyes of individuals to a unique workplace where you can make money outside of the norm." ®