This article is more than 1 year old
Tesla wins defamation counterclaim against Gigafactory whistleblower
Tripp's off the hook for Tesla's supposed $167.37m market cap damages, though
Tesla has successfully torpedoed a countersuit brought against it by a former employee accused of stealing confidential internal info from the luxury electric carmaker.
Nevada US District Court Judge Miranda Du on Thursday granted a summary judgment [PDF] in favor of Tesla, dismissing counterclaims from ex-technician Martin Tripp.
Tripp is the former Gigafactory technician who, after a brief stint at the Nevada facility in 2018, went to the press as a whistleblower with claims that defective battery packs in Tesla's Model 3 line of cars had become so much of a problem that Tesla was unable to meet the production target set by boss Elon Musk – 5,000 flash motors a week.
The notoriously sensitive Musk blew a fuse, called in the lawyers alleging the leaks dented the automaker's financial figures, and, it is allged, fed some dirt on Tripp to journalists for good measure. The automaker accused Tripp of, among other things, theft of trade secrets and trying to deliberately sabotage the company's share price.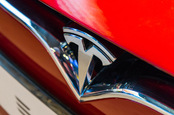 Tesla fingers former Gigafactory hand as alleged blueprint-leaking sabotage mastermind
READ MORE
Tripp countersued Tesla claiming defamation and false light. Last week, a judge threw out those counterclaims. "The court agrees with Tesla that Tripp must show actual malice, but cannot, and alternatively agrees none of the statements Tripp challenges were false," wrote Judge Du in her summary judgement.
The dismissal wasn't the only win for Tesla. In addition to the summary judgement, the electric car maker was also granted a motion to seal a number of exhibits in the case, due to them containing "trade secrets", and Tripp's team had no objection to the move.
There was a small win for Tripp, however, in that "the Court [was] persuaded by Tripp's argument that his actions could not have caused the declines in Tesla's stock price proffered by Tesla's damages expert" – meaning Tesla's theory that Tripp's disclosure would have hurt Tesla stock's market cap. This will affect any sum in damages – should the court find for any – at a later stage.
The court failed to agree that Tesla's legal eagles had proven causation, stating:
The causal chain a rational jury would have to accept to agree Tripp should be on the hook for Tesla's purported [$167.37m] market capitalization damages is too long, and too attenuated.
Tripp's lawyers were also denied a motion for leave to file a reply. In short, Judge Du had seen enough: Tripp has no grounds to countersue, Tesla wins this round, lock up the evidence, everyone go home.
Tesla declined to comment. ®
The case is 3:18-cv-00296-MMD-CLB, Tesla Inc v Martin Tripp, in the US District Court of Nevada