Apple Watch Series 6 isn't a step back for repairability but in its own way that's a leap forward
Fitness fans get more battery capacity in thinner case, and replacing it is doable for the brave
iFixit, terror of the tri-point, has pulled apart Apple's latest wrist job and found that the friend of the well-heeled fitness fanatic has retained the repairability of its predecessor.
The Watch Series 6 made its debut at an Apple event last week free of the usual fanboi whooping but heavy on the hyperbole. Aimed squarely the fitness market, the revamped wearable features an updated health sensor capable of reading blood oxygen levels, an always-on display, and a power-sipping Apple S6 system-in-package processor.
The iFixit gang were curious to see if the innards of Cook & co's new wearable were as healthy as its purchasers wished their own to be.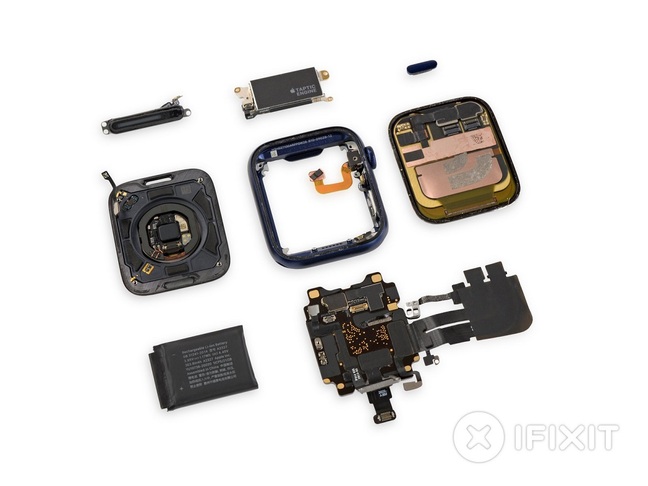 The team got to grips with the 44mm GPS+LTE model and, noting the disappearance of the fragile Force Touch gasket (likely contributing to the ever-so-slightly thinner design), cracked open the case and peered within.
First up, the battery (held in place with a tiny tri-point and a titchy bracket) is a slight improvement on the previous model and, helpfully for repairers, the gang found fewer display connectors to break and a chunkier Taptic Engine than that enjoyed by the Series 5. The actual brains of the thing was "encased in hardened resin", according to the gang, and hidden behind a nightmare of cabling and hidden screws.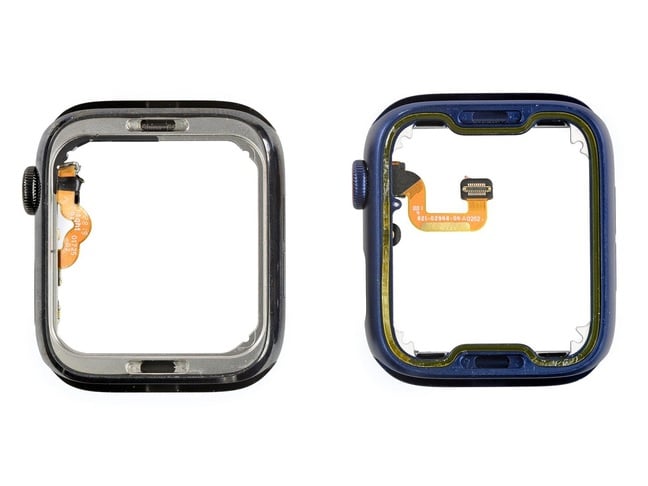 Not something for the fainthearted, but at least not festooned with glue (unlike the adhesive on display and back plate).
Digging deeper, the crew got to the health sensor where the teardown fun ended – "we're not gonna find anything but broken pieces if we bust this apart," the gang noted.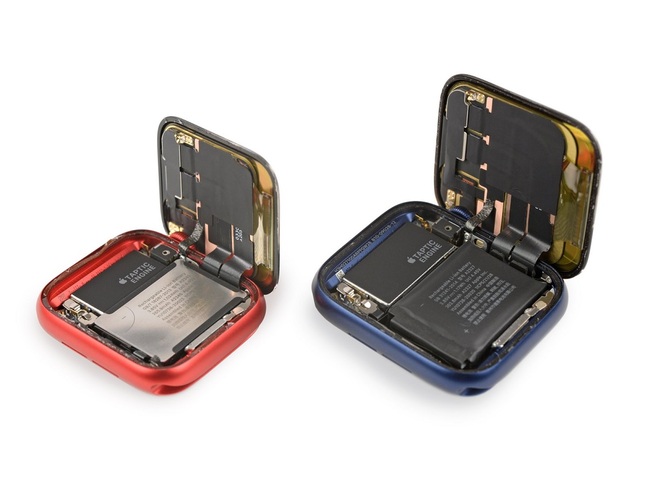 Overall, the Series 6 maintained the impressive (relatively speaking) 6 out of 10 score enjoyed by its predecessors. Once inside the thing, the team noted that a battery replacement would be a relatively simple job and screen replacement was doable, if tricky.
On the downside, those fiddly tri-point screws proved to be a pain, and iFixit said that some of the flex cables were mounted directly to the S6 package, necessitating a steady microsoldering hand if torn. ®