Ignite Microsoft has flicked the switch on its Azure Arc hybrid infrastructure manager and unveiled some upgrades to its Azure Stack HCI and Hub hybrid cloud offerings.
Arc was previewed in 2019 as a tool to use the Azure management portal to manage Windows and Linux servers either on-prem, in Azure or even on AWS and Google Cloud. In early previews, Arc could reach out and touch those servers and then add Kubernetes clusters, or deploy and manage Azure SQL and PostgreSQL on those clusters.
Microsoft has now waved its wand and made Azure Arc-enabled servers generally available. More interestingly, Microsoft also emitted Azure Arc data services as a preview, which can run Azure SQL Managed Instances and Azure PostgreSQL Hyperscale across on-premises equipment, within a multi-cloud environment, and at the edge of networks.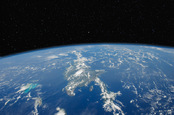 Initialism or acronym? GSaaS wept, your guess is as good as ours: Microsoft gazes upwards with Azure Orbital
READ MORE
Azure Arc clearly has its uses. Perhaps more interesting for those working at a somewhat lower level is the arrival of the Azure Kubernetes Service (AKS) for Microsoft's Azure Stack HCI.
Azure Stack HCI is an evolution of the software-defined data center edition of Windows Server. Despite carrying the Azure name the product is aimed at on-prem operations, with some degree of Azure integration. And it can now run AKS – at least as a preview.
Adding AKS sees Microsoft's cut of Kubernetes get closer to customers' data centers, particularly those not so keen on Azure Stack Hub (formerly Azure Stack). As one would expect, attaching AKS and an Azure Stack HCI cluster to Azure Arc will pop the instance into the Azure portal, assuming one has at least one Linux worker node up and running.
Azure Stack Hub itself also received attention in the form of the addition of AMD's Radeon Instinct MI25 GPU while the aimed-at-appliances Azure Stack Edge saw an additional pair of rugged models slotted into the line-up and the addition of an Nvidia T4 Tensor Core GPU.
Finally, those with a yearning to fire up the venerable SQL Server in an IoT world will also be pleased to note that Azure SQL Edge has also finally made it to general availability. ®