This article is more than 1 year old
Microsoft muscles in on the comms API space to compete with Twilio and AWS Chime
Azure Communication Services embeds real-time comms into any app, but sharing tech with Teams not a selling point for everyone
Ignite Microsoft has pitched up in the fairly competitive comms API space with Azure Communication Services (ACS), a new service now in preview, which lets developers include voice, video, chat, and SMS messaging in their web, mobile, and desktop applications.
The service unveiled at the Windows goliath's Ignite virtual event – which kicked off today – plugs a gap in the company's cloud offering. Microsoft already has products in the unified communications space, including Teams and Skype, but lacks a general-purpose communications API such as AWS Chime SDK, or services available from Twilio, which lets developers add video and voice communications into any application.
A key feature of ACS is that end users are not required to log into a Microsoft service, whereas the focus of previous efforts like the Skype for Business Web SDK, which also enabled embedded real-time communications, has been on internal business applications. With ACS, developers can use their own security mechanisms to secure applications. This could include Azure Active Directory (used by Teams and Microsoft 365) but does not depend on it.
Microsoft said ACS is based on the "same secure platform that powers Teams" – so it is not a complete departure from what has gone before. Teams itself was based in part on Skype for Business.
The Register extracted a few technical details from Microsoft ahead of the availability of the SDK. Video is H.264 up to full HD 1080p on iOS and Android. On the web the maximum resolution is HD 720p. Supported browsers are Chrome and Chromium-based Edge on Windows, Chrome and Safari on macOS, and Chrome on Linux. There was no mention of Firefox, which is disappointing.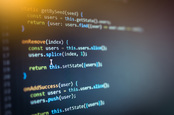 Twilio: Someone waltzed into our unsecured AWS S3 silo, added dodgy code to our JavaScript SDK for customers
READ MORE
The API is based on REST and there are SDKs for .NET Core, JavaScript, Java and Python, iOS and Android. ACS meetings or conversations can be grouped into virtual rooms by means of a group ID. Developers can create as many group IDs as they need. The service is pay as you go, with final pricing yet to be announced.
Although the preview is available now, some features will not be enabled until October. One of these is SMS. Another is phone numbers, including the ability to provision inbound and outbound numbers, and to integrate with existing SIP-based systems.
ACS will integrate with other Azure services, such as real-time transcription, sentiment analysis, and SMS-based applications. A simple example might be an SMS message with a tracking number that would return the status of an order, or a delivery system that sent messages to customers informing them of progress.
Microsoft itself is using the new service in Dynamics 365 Customer Service, in the form of a voice channel which will allow agents to place and take calls to and from end users within the Dynamics dashboard. The Dynamics feature illustrates how ACS ties into other Azure services, since it integrates with voice recognition and IVR (interactive voice response) menus that, the company said, will route incoming calls to the appropriate agent.
Communications is a key area that has been boosted as a side-effect of the COVID-19 pandemic and a huge increase in all things remote and virtual, from home working to games and events. Building real-time communications into an application can be an advantage, not only for integration with other features, but also to avoid the friction of asking users to switch between different windows or applications.
This is therefore a fast-growing market, but also one where reliable and high-quality service is particularly valued. Stuttering calls or other technical problems are a big turn-off for customers. It is challenging for providers, since users may connect from behind firewalls and with all sorts of low-end equipment and poor or congested connections.
This is where the words "same secure platform that powers Teams" may not be the best selling point: Teams is behind alternatives like Zoom when it comes to working well in difficult scenarios. Price will be a factor too. In the context of enterprise applications, though, integration with Teams and other Microsoft services is sure to be an attraction. ®