This article is more than 1 year old
Microsoft will release a web browser for Linux next month. Repeat, Microsoft will release a browser for Linux – and it uses Google's technology
This means Linus Torvalds has definitely won, doesn't it?
Ignite Microsoft will release its Edge browser for Linux next month, initially through the browser's Dev preview channel.
The Windows giant, which has warmed to Linux in recent years, made the announcement at its Ignite 2020 conference, conducted virtually this week on account of the COVID-19 pandemic.
"Our mission to bring Microsoft Edge to the platforms our customers use daily takes its next step: starting in October, Microsoft Edge on Linux will be available to download on the Dev preview channel," said veep Liat Ben-Zur in a blog post. "When it's available, Linux users can go to the Microsoft Edge Insiders site to download the preview channel, or they can download it from the native Linux package manager."
Initially, Microsoft will provide Edge for Linux through Debian and Ubuntu distributions, with others to follow.
Back in January, when Microsoft emitted its first version of Edge based on Google's Chromium open-source project for Android, iOS, macOS, and Windows, a Linux build was conspicuously absent. Its arrival next month represents an effort to provide corporate customers with a way to offer a single browser across a varied set of employee devices.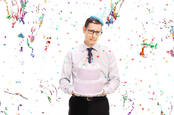 We've come to wish you an unhappy birthday: Microsoft to yank services from Internet Explorer, kill off Legacy Edge by 2021
READ MORE
Ben-Zur said "an independent study by NSS Labs" suggested Edge is "more secure than Chrome for businesses on Windows 10." Google Chrome, however, has far more market share: about 65 per cent globally by one measure, with Edge at 2.3 per cent.
Microsoft said its programmers have made 3,700 commits to the Chromium engine to date. That's up from 3,000 the company reported in May at its virtual Build show.
In the coming months, the Edge Dev channel will also deliver improved developer tools in the form of WebView2, an SDK and runtime for putting web content in native applications, and the 1.0 release of the Visual Studio Code extension, currently offered as a preview.
Microsoft sees WebView2 as a way to make web content available in native apps and on devices in customer environments where Edge isn't available, such as those not connected to Windows Update or not managed by Microsoft. ®