This article is more than 1 year old
UK Ministry of Justice dangles £20m, seeks paper-free payroll services – this time for the judiciary
Yes, why not haul the system into the 21st century?
The UK's Ministry of Justice has put out market feelers for the second time in three months in what could amount to a £20m deal, this time for a new payroll system.
The government department published the market-testing tender notice asking for help dealing with payments to judicial system staff last week.
The "Prior Information Notice" asked for the "supply, implementation, support and management of a future-proofed payroll service that will serve its Judiciary and associated users groups effectively". The plan is to create a "multi-layered and variable payroll provision" that would include expenses, fees, and integration of pension payments for the benefit of its core recipients.
The department said it expects the contract with the winning suppliers to last five years with an option to extend for a further two years.
The tender for "Judicial Payroll" is looking for the best option across payroll, expenses and pensions transactional services. It wants the prospective vendor to "improve and enhance user experience... with improved accuracy and transparency of information".
It is also set to "support and drive transformational change in the Judicial payroll service by moving away from paper, manual and repetitive processes by moving to a digital system which meets future and changing business needs," the tender document said.
A House of Commons Justice report last year said [PDF]: "Courts service modernisation, including use of better IT to be more efficient, is long overdue."
Her Majesty's Courts and Tribunals Service is midway through a seven-year digitisation programme tipped to end in 2023.
In July, the MoJ set off to look for a new ERP software vendor in a £100m procurement exercise. The department said it was looking for potential solutions for its ERP needs, including payroll, from any software vendor to upgrade or replace its current Oracle E-Business Suite R12.2.6 instance.
Although under the MoJ's overall control, the Judicial Office runs courts in England and Wales. According to its spending figures, it is currently running a payroll system from mid-league vendor Liberata.
News items suggest the Croydon-based vendor won a £2m deal to provide Judicial Payroll Services to Her Majesty's Courts and Tribunals Service (HMCTS), which was due to end during 2018.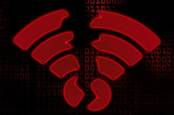 £1bn Brit court digitisation scheme would be great ... if Wi-Fi situation wasn't 'wholly inadequate'
READ MORE
In 2014, the MoJ abandoned plans to create a shared service programme supporting 90,000 civil servants in a botched ERP project that cost £56m in write-offs. A year later, the MoJ admitted to holding 2.3 million Oracle software licences for 53 separate Oracle products including 961,000 "internet expense" licences, 250,000 human resources licences, and 100,000 payroll licences.
Meanwhile the MoJ has given a £48m contract to Entserv to run "End User Computing Services" at Her Majesty's Prison and Probations Service. The contract covers the provision of hardware, software, and other ancillary services with application and desktop presentation service based on a Citrix and Azure backend.
The 22-month deal was awarded without competition because moving to another provider or taking the service in house would mean having to build additional "infrastructure and service", the MoJ said in a tender notice. ®