This article is more than 1 year old
Oracle adds Arm-powered servers with up to 160 cores to its cloud – must be why it sunk millions into Ampere
Plans HPC play with AMD, Intel silicon, too
Oracle will add Arm-powered servers to its cloud and tout them as delivering "the best price-performance compared to any other x86 compute instance on a per core basis with an order of magnitude of cost savings."
Ampere will provide its Altra processors for the servers, which may explain why Oracle sank $40m into the upstart in September 2019.
Oracle's Arm-powered instances will offer up to 160 cores, each at up to 3.3GHz. Ampere's Altra silicon offer up to 80 cores and support up to 128 PCIe lanes, 4TB of memory per socket, and are built on a 7nm process. Oracle will offer bare-metal servers and VMs on Arm.
Tejas Karmarkar, Oracle Cloud's director of product management, told The Register customers are not queuing up for the architecture though said enough are curious enough about Arm that Oracle wants to give it a go.
"We want to see what will happen as part of our main compute suite," he said, adding that Oracle is aware of AWS's effort with its own Arm-powered Graviton CPUs. Oracle has created its own developer program to ease customers onto Arm in recognition that the architecture and its software ecosystem still seems rather alien to a good number of programmers and organizations out there.
Oracle's Arm effort will offer a "wide variety of Linux distros, including Oracle Linux and Ubuntu" and once operational will be present in the Big Red Cloud's free tier to enable experimentation.
The Register inquired if adding Arm to its cloud means Oracle could use the architecture to run its SaaS products. A spokesperson said the database goliath "can't answer" that question.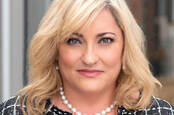 SPARCs fly as Oracle recharges Arm server processor designer Ampere with $40m
READ MORE
Oracle's Arm cloud will debut in "early" 2021, with other details like price and performance still to emerge.
Oracle revealed its Arm plans amid a slew of other news aimed at users of high-performance computers, a group Big Red covets as cloud customers. Also on the cards are HPC instances based on Intel's forthcoming Ice Lake Xeon microprocessors, which Oracle thinks should deliver 30 per cent more performance for some applications over previous hardware generations. Instances using the new silicon will include up to 25TB of NVMe storage, kit Oracle reckons will be welcome as it means less traffic needs to leave an instance. If traffic needs to move, it'll be possible to create an RDMA cluster network in the Oracle Cloud.
AMD is also playing nice with Oracle, with the chip slinger's Epyc Milan silicon on the way. Oracle plans to rent individual cores of the new processors to those running microservices and similar workloads that can thrive on modest resources.
Completing the set of top-tier silicon slingers, Oracle also has new Nvidia kit on the way in the form of its A100 Tensor Core GPU. The accelerators will have 40GB of RAM apiece, and be packed into servers with a 64-core AMD Epyc Rome processor, 2TB of RAM and 24TB of NVMe storage.
And if that's not enough grunt for you, Big Red said it can create clusters that harness 500 or more GPUs.
Oracle has also done a deal with Altair to have its analytics products offered as-a-service, likewise with HPC simulation outfit Rescale.
Oracle's Karmarkar told The Register the US titan thinks it can win more customers like Nissan, which uses its cloud for heavy auto design chores.
Karmarkar previously worked on Azure's HPC efforts, which we mention because a friend of The Register once told us of an almost-too-generous-to-be-sensibly-refused offer to move from Azure to a rival cloud. Culture kept our confidant in place. In the HPC space, at least, Oracle seems to have lured the people it needs and now has the silicon it hopes will prise a few customers loose, too. ®