The UK government has been urged to add legal protections to the proposed £31bn sale of Brit chip designer Arm to Nvidia to protect jobs, protect its neutral business model, and make sure it remains headquartered in Cambridge.
Speaking in Parliament last midnight, Cambridge MP Daniel Zeichner noted that last time Arm was sold, in 2016 to Japanese conglomerate Softbank, the sale of one of the UK's few remaining tech giants was of such importance that the Treasury Secretary took charge of it and ensured legal protections over the sale. He asked today's government to do the same.
"The silence by the government has been ominous," warned Zeichner. "We have received very little in the way of a substantive response [to MPs' questions]." He added that it "would be astonishing if it was prepared to throw away British influence" by not adding legal protections to "promises" made by Nvidia.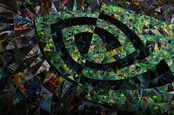 Nvidia says regulators will be 'very supportive' of $40bn Arm buy despite concerns about chip designer's independence
READ MORE
"They have made promises, but without legal guarantees, they are just promises," he noted.
The UK's second largest labor union, Unite, has warned that the sale could result in the loss of up to 1,100 jobs. Some of its members met Zeichner on Monday and told him they were worried that "Arm's management are trying to bypass staff consultation and secure a sale that would be damaging to the business and its workforce."
Unite noted that while Nvidia promises to retain jobs, that promise does not extend to ancillary roles – roughly 600 people – or Arm's graphics processor division, which employs 500 people and overlaps with Nvidia's core strength: designing GPUs. The union warned that if Nvidia merges Arm operations while retaining Arm's brand and model, it could still result in the loss of those jobs.
Fobbed off
According to Arm staff, the first they heard about the proposed sale was through the press – something that is not unusual with public companies – and raised concerns within hours at an internal meeting, but were "fobbed off" with claims that nothing will happen for 18 months as the deal seeks regulatory approval.
Arm employs 3,000 people although only a small number are members of a union, and Zeichner told Parliament that without legal protections, those workers would be at risk.
Zeichner, Unite, and a number of other politicians also worried that the takeover by an American goliath could result in Arm being pulled into President Trump's trade war with China, with a resulting loss of Arm's neutrality and its Chinese customers.
In response, the minister for digital and culture Caroline Dinenage MP said nothing about the proposed Arm deal itself but spoke in generalities about how the government monitors all such deals "very closely and will take the appropriate action."
She outlined the process the government will follow: it will first need to determine whether there is a public interest aspect to the sale and if so, issue an intervention after which the Competition and Markets Authority (CMA) will review the deal and send its findings to the Secretary of State of Digital, Culture, Media and Sport, Oliver Downden MP.
At that point, she said, Downden will decide whether the UK government should intervene or not.
Spiky
While the government minister was soporific in her responses, Unite was significantly spikier, demanding the acquisition be shot down.
"The concerns of Arm's employees, along with the alarms bells being sounded from politicians and industry, should be reason enough for the government to strike this deal down in the national interest," said the union's national officer for information technology Louisa Bull.
"Ambitions to see the rise of a UK equivalent to Apple are all well and good," she added, referring to Dominic Cummings' dream of fostering trillion-dollar British tech giants post-Brexit.
"The fact is that without a cohesive industrial strategy from the government ... we will be overtaken by other nations.
"Such an industrial strategy must include safeguarding Arm, which is the UK tech sector's crown jewel, and ensuring that the UK's annual £292 billion public procurement budget is geared towards supporting UK manufacturing and the jobs that come with it." ®