This article is more than 1 year old
FBI boasts of dark-web drug bust: 179 collared around the world, $6.5m in cash and 500kg of narcotics seized
Operation DisrupTor will 'significantly disrupt the online opioid trade'
A nine-month international operation spearheaded by the FBI has led to the arrest of 179 people across the world for selling drugs on the dark web.
Operation DisrupTor, announced on Tuesday, also resulted in the seizure of $6.5m (£5.1m) in cash and cryptocurrency as well as a 500kg haul of illegal drugs and 63 guns. Most of the gear seized were opioids like fentanyl, oxycodone and hydrocodone though the haul also included methamphetamine, heroin, cocaine, and ecstasy, the authorities said.
The operation follows two similar efforts in 2019, one dubbed SaboTor and the other focused on the so-called Wall Street Market, and targeted drug dealers who use dark-web networks, primarily Tor, to sell their wares. It's no coincidence that the stings were code-named DisrupTor and SaboTor by the Feds.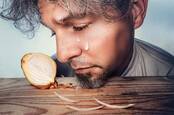 This is node joke. Tor battles to fend off swarm of Bitcoin-stealing evil exit relays making up about 25% of outgoing capacity at its height
READ MORE
Although the arrests and seizures are small compared to the overall size of the illegal online drug market, the message is clear: law enforcement has the tools, resources, and inclination to take on the difficult job of tracking down cyber-peddlers who try to mask their identities using Tor.
"Criminals selling fentanyl on the Darknet should pay attention to Operation DisrupTor," said deputy attorney general Jeffrey Rosen. "The arrest of 179 of them in seven countries – with the seizure of their drug supplies and their money as well – shows that there will be no safe haven for drug dealing in cyberspace."
Just as importantly, the operation again saw law enforcement across multiple departments and in multiple countries coordinate together, denying online drug sellers a long-held advantage. In the US alone, the investigation involved the FBI, DEA, Homeland Security, Secret Service, Postal Inspection Service, IRS, and the Bureau of Alcohol, Tobacco, and Firearms.
International reach
In addition to 121 people arrested in America, 42 were cuffed in Germany, eight in the Netherlands, four in the United Kingdom, three in Austria, two in Canada, and one in Sweden. It was overseen by the Joint Criminal Opioid and Darknet Enforcement team, known as JCODE.
The operation targeted a range of dark-web market sites, the FBI said, including AlphaBay, Dream, Wall Street, Nightmare, Empire, White House, DeepSea, and Dark Market. In each case, vendor accounts were tracked down, and the people behind them identified. The methods used in this case to snare the suspects in spite of Tor's anonymizing design are not yet known, and are usually kept a secret, though they may not involve any complex techniques or exploits of software vulnerabilities: they could be as simple as detecting and intercepting drugs in the mail. The FBI said it was still working on uncovering who were the people behind other accounts.
The US arrests occurred all over the country, in 14 states, and no less 23 cases/indictments have already been filed in court, pointing to a massive coordinated effort: six cases are in California; four in Pennsylvania; two in New Jersey; and the remainder in Colorado, Columbia, Connecticut, Florida, Georgia, Missouri, North Carolina, Ohio, Texas, Virginia, and Washington.
There were several stark details in the operation. In one case, a licensed pharmacist, Hyrum Wilson, 41, from Nebraska, has already pleaded guilty to planning to firebomb a competing pharmacy. Wilson illegally mailed prescription drugs to a William Burgamy in Maryland who then sold them over the dark web, according to the Feds. Together the two men planned to burn down the other pharmacy using Molotov cocktails enhanced with Styrofoam as a thickening agent, the g-men added.
The overall result of Operation DisrupTor, the FBI said, was that it "significantly disrupted the online opioid trade and sent a strong message that criminals operating on the Darknet are not beyond the reach of law enforcement."
Hoo-Wray
The FBI was sufficiently pleased with itself for its director Christopher Wray to hold a press conference and give a speech: "The law enforcement personnel assigned to JCODE specialize in threats where traditional criminal activity intersects with sophisticated technological platforms," he noted. "Every day, they're working to show these criminals that they can no longer count on hiding on the darknet - because we're going to infiltrate their networks, shut down their online, illicit marketplaces, and bring them to justice, no matter what it takes."
He went on: "Operation DisrupTor took place at a particularly critical time, as our country has seen a sharp rise in overdoses associated with potent narcotics during this pandemic. In just one case alone, the work of the JCODE task force led to the seizure of over 11 kilograms of suspected fentanyl associated with a dangerous drug trafficking organization operating in a small town in Ohio." That single seizure is the equivalent of 5.5 million lethal doses, he explained.
He also recognized the importance of international cooperation with the likes of Europol: "The Darknet doesn't reside within any single nation's jurisdiction. So we all have to look beyond our borders and boundaries to tackle the problem of criminal enterprises using that platform to peddle their drugs." ®