This article is more than 1 year old
Another body for the Google graveyard: Chrome Web Store payments. Bad news if you wanted to bank some income from these apps
Extension developers told to look elsewhere for a sales provider
Google has decided to shut down the Chrome Web Store payments API permanently after what was supposed to be a temporary closure at the start of the year.
In January, the internet advertising biz halted the publication of Chrome apps, extensions, and themes in the Chrome Web Store that were either paid-for or took in-app payments, following a flood of fraudulent transactions.
By February, developers could again submit paid items to be reviewed for inclusion in the Chrome Web Store. But the following month, Google again disabled Chrome Web Store payments, citing the challenges presented by the emergence of the COVID-19 pandemic.
"We understand that these changes may cause inconvenience, and we apologize for any interruption of service," the Silicon Valley giant's Chrome Web Store (CWS) team said in its email to developers in March.
It was also in January that Google announced plans to phase out Chrome apps, only to revise its schedule in August. Chrome apps, also known as Chrome packaged apps, are web apps tied to Chrome that were intended to behave like native apps by being launchable from the desktop, outside of the browser window.
On Monday, another email went out to registered extension developers informing them that Chrome Web Store payments will stop functioning in February next year.
"When we launched the Chrome Web Store 11 years ago, there weren't a lot of ways for our developers to take payment from users," the message to extension developers stated. "Today, there is a thriving ecosystem of payment providers offering a far more diverse set of features than a single provider could hope to. Now that our developers have so many great options to choose from, we can comfortably sunset our own payments integration."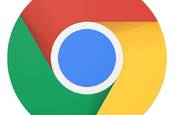 Google reveals new schedule for 'phasing out support for Chrome Apps across all operating systems'
READ MORE
As of this week, the inability to create new paid extensions and to implement in-app purchases using the CWS payment API, ongoing since March, became permanent. On December 1, 2020, free trials will be disabled and the "Try Now" button in the CWS will vanish. On February 1, 2021 active CWS items and in-purchases will no longer be able to make transactions, though querying license information for previously paid-for purchases and subscriptions will still be allowed.
And at some indeterminate time after that, the licensing API will no longer function. The payments deprecation schedule is explained on the Chrome developer website.
Most developers do not charge directly for their extensions. Among the roughly 190,000 extensions in the Chrome Web Store, about nine per cent are either paid or implement in-app purchasing, according to Extension Monitor. These account for about 2.6 per cent of some 1.2bn installs.
Google doesn't make data available to discern how many of paid CWS items use the CWS payment system and how many use third-party services such as Stripe or Braintree. Unlike Apple's iOS App Store, Google does not require developers to use its payment system for their apps or extensions.
Jeff Johnson, who runs app development biz Lapcat Software, said in an email to The Register that paid extensions were never a big business for Google, and were probably never intended to be. Google's goal with the Chrome Web Store, he suggested, is simply to promote the adoption of the corporation's Chrome browser.
Investing the engineering resources to switch to another payment provider is simply not worth it for me
"Chrome Web Store payments are perfect for someone like me, because my Chrome Web Store extension isn't a big seller, so it doesn't justify a big investment from me, but it does provide a decent amount of side income," Johnson explained. "Also, the Chrome Web Store only charges 5 per cent, which is very reasonable compared to other stores that charge developers 30 per cent.
"Unfortunately, given the relatively low amount of total income I make from the Chrome Web Store, investing the engineering resources to switch to another payment provider is simply not worth it for me."
Instead of trying to implement a different payment system for his Stop the Madness extension, Johnson said he raised the price yesterday to the highest tier possible, $49.99, to discourage people from buying the extension.
"At this point, I just want to do the best I can for my previous customers," he said. "I'm not sure yet what my options are. Google has provided almost no guidance or resources. Their 'solution' for developers is essentially 'you're on your own.' I logged into Google Pay to export all of my customer order history, and I was distressed to discover that the records only went back one year, even though I've been on the Chrome Web Store for two years, so even if customers contact me directly, I can't necessarily look up their orders. The whole situation is a mess." ®